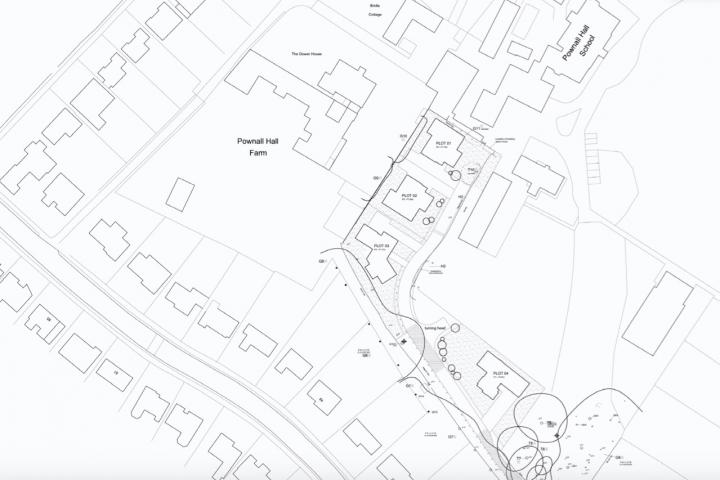 Revised plans have been submitted for the erection of 4 homes on land at Pownall Park.
Romcon Investments have applied to build four 5 bedroom detached properties along with 16 parking spaces on vacant land which was formerly a playing field for Pownall School.
The previous scheme was refused planning permission in October 2018 (18/1972M) on the grounds that it had an unacceptable impact on the setting of the listed buildings and would result in an over-development of the site.
Changes made to the proposals include greater separation between the houses and a reduction in height from 8.7m to 8.3m.
Two planning applications have previously been approved, one for two dwellings on the northern part of the site (16/4518M) and the other (16/0683M) for 1 dwelling on the southern part of the site - with access from Gorsey Road.
The planning application can be viewed on the Cheshire East Council website by searching for planning reference 19/1067M. The last date for submitting comments is 3rd April and a decision is expected by 30th April.
Tags: