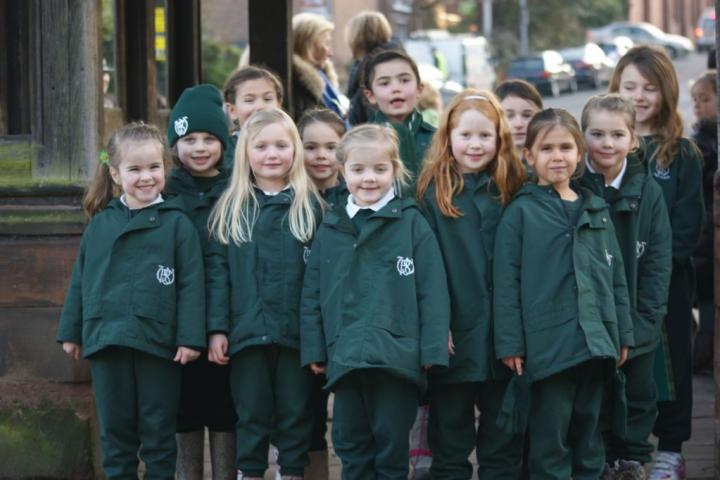 Having raised an impressive £450 at a special Haiti Appeal day at School in January, the Form 1 girls from Wilmslow Prep were out in force last on February 6th to raise even more funds by doing a sponsored walk around Wilmslow town centre.

The walk was the idea of Wilmslow Prep pupil Georgina Hendry (6) from Wilmslow who came up with the idea of a sponsored walk to raise money for the Appeal after discussing the crisis in Haiti with her parents, Linda and Grant.

Linda discussed the idea with other parents in Georgina's class who were all really enthusiastic. Georgina wrote a script to explain what she and her class mates were doing and called on neighbours, family and friends for sponsorship.

Speaking about the girls' efforts, mum Linda said: "I am so proud of Georgina and her class mates. Everyone has pitched in and talked to friends, family and neighbours and I think it's really impressive for a group of 5 and 6 year olds."

Through her endeavours Georgina raised £254 and her class mates raised a further £1,396 taking the total for the walk to £1,650. Add this to the whole School's collection of £450 and Wilmslow Prep will be sending a cheque for £2,100 to the Haiti Appeal.