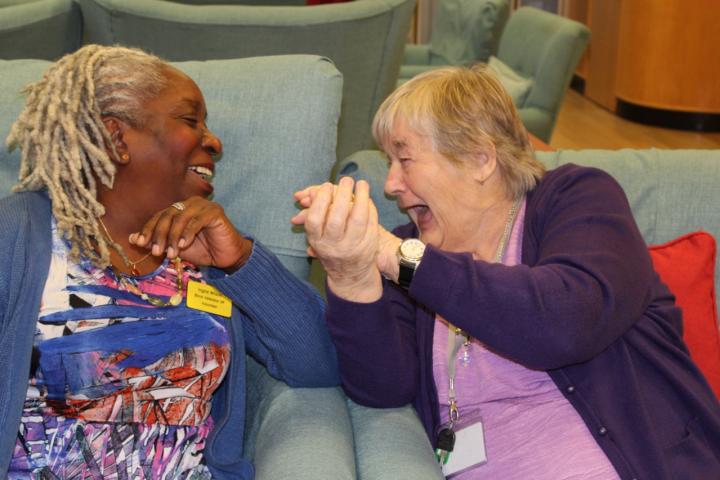 Promotional Feature
If you think that your heart is big enough to brighten the day of a blind veteran then keep reading.
Military charity, Blind Veterans UK need people like you to give a few moments of your spare time and make their day less lonely. Many of the charity's members don't have anyone to easily talk to, and feel isolated as a result. You can change this by becoming one of their wonderful volunteers.
You can help in one of many ways – whether it's becoming a home visitor, helping with our social outings or even driving a mini bus, your support will put a smile back on their faces and let them know that someone cares.
Blind Veterans UK is the national charity for blind and vision impaired ex-service men and woman and volunteers are key to their success.
Volunteering your time will ensure a blind veteran will be able to receive the services the charity offers.
These brave ex-Service men and women are often struggling alone with the challenges of sight loss.
By volunteering at a time that's convenient for you, you could help transform a blind veteran's life and give back to someone who's given so much.
Sometimes it can be hard to commit to long-term roles, but the charity is always on the lookout for #volunteers to support them in many ways.
Be a marshal at one of their events, go out in your local community with a collection tin, or take part in a fundraising event - any time you can give will help us support more isolated blind veterans.
To find out more about the charity's volunteering opportunities, please contact the local volunteering representative Gemma Godfrey on 07395 601763 or email her directly on gemma.godfrey@blindveterans.org.uk.
To see the latest opportunities, you can visit their website or call us on 0300 111 2233
Tags: