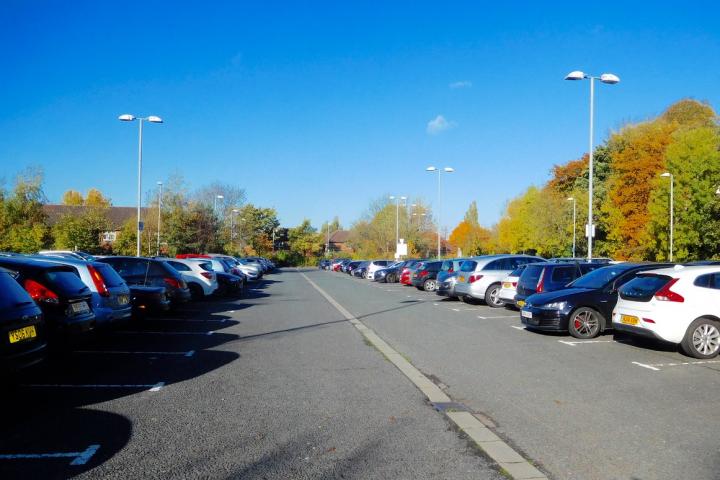 Motorists wishing to park their vehicles in Broadway Meadow car park for over six hours will be hit by a 70% increase in fares from next month.
Following a three month consultation, which included implementing an increase of over 100% at the town centre car park, Cheshire East Council has backtracked on plans to designate Broadway Meadow "as a commuter railway station car park" and bring the charges in line with those in the private sector.
The initial recommendations would have seen a 6 to 10 hour stay at Broadway Meadow go up from £3.30 to £7.50.
Additionally the charge for 2 days would have more than doubled from the current fee of £6.60 to £15.00. Three days parking would have increased from £9.90 to £22.50, four days from £13.20 to £30 and 5 days from £16.50 to £37.50.
Meanwhile a three month parking permit was set to go up from £180 to £400 and a twelve month parking permit would cost £1525, up from the current tariff of £655.
However, a total of 296 representations were received during the consultation period, which took place between 28 November and 19 December 2018, and after considering the consultation responses, the proposals have been amended.
However, the new charges at Broadway Meadow, which will still represent a 70% price rise, will be £5.60 for a 6 to 10 hour stay, £11.20 for two days, £16.80 for three days, £22.40 for four days and £28 for five days.
Meanwhile a quarterly parking permit will go up from £180 to £235 and an annual parking permit will cost £895, up from the current tariff of £655.
The Council's proposal to increase all hourly tariffs by 10p and the quarterly and annual season tickets pro-rata on most Cheshire East Council-owned car parks, was approved on Thursday, 7th February.
The new hourly charges will be introduced in Broadway Meadow, The Carrs, South Street, Hoopers, The Rex, Spring Street, and the Leisure Centre car parks in Wilmslow on March 8th.
The approved proposals also include increasing charges for residents parking permits and introducing an administration fee for a change of Vehicle Registration Mark (VRM) or replacement of lost residents parking permit or season tickets.
The cost of a residents parking permit will increase from £50 to £60 for the first and £75 for the second. Whilst a charge of £10 will be introduced for a change of Vehicle Registration Mark (VRM) or loss of parking permit.
Frank Jordan, executive director of place and acting deputy chief executive, said: "I would like to thank everyone who has made a representation as part of this consultation process. All the views made have been considered and this has led to some changes to the proposals that reflect the views of local communities and service users.
"Decisions like these are difficult and can be deeply emotive and unpopular but it is our responsibility to ensure that there is a good turnaround of spaces for visitors and shoppers and that our car parks are safe, secure and well maintained."
The council says it is aware of the differences in parking fees across the borough and has already started a process to review parking in local towns, like Wilmslow. This approach will be replicated across the borough and forms part of a local transport plan that will be published in spring 2019.
Tags: