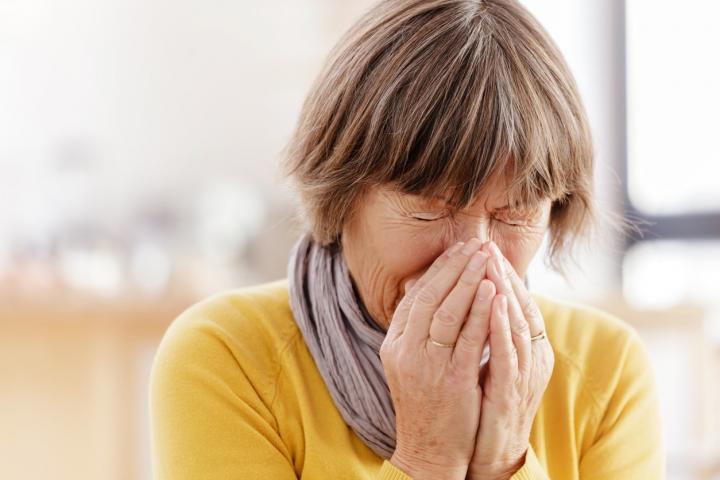 Health chiefs are warning local people about the risk of flu as statistics show fewer at-risk people have been vaccinated against the illness this year.
Latest figures from Public Health England show hospitals are seeing increasing numbers of people with breathing and chest problems as a result of flu. However, so far across Cheshire and Merseyside, 41.2 per cent of pregnant women and 41.9 per cent of people aged under 65 who are at risk have had their flu vaccination, which is down on the same time last year.
Dr Julia Huddart, clinical lead for urgent and emergency care at NHS Eastern Cheshire Clinical Commissioning Group (CCG) said: "Christmas may be over for another year but winter and flu certainly aren't.
"Flu can be extremely serious to the most vulnerable. There's still time to protect yourself and your loved ones with the flu vaccination, especially if you are pregnant or if you're under the age of 65 with an at-risk health condition such as asthma.
"We're seeing an increasing number of people coming to hospital emergency departments across Cheshire and Merseyside with flu-like symptoms.
"Help us, help you. Stay protected this winter. Drink plenty of fluids, and take medication such as paracetamol to lower your temperature and treat aches and pains. Flu is highly contagious so please only go to hospital if your condition is so bad that you need emergency help fast."
Dr Anjila Shah, consultant in Health Protection at Public Health England North West, added: "We know that uptake of the flu vaccination is slightly down compared to the same time last year. The vaccine is the best defence we have against the spread of flu, and early indications suggest that the flu vaccines are well matched to the strains of flu likely to circulate this year.
"We urge anyone who is eligible to take up the offer of a free flu vaccine and protect themselves against flu. It isn't too late for people to get vaccinated at their GP or local pharmacy – especially pregnant women and those aged 65 or over."