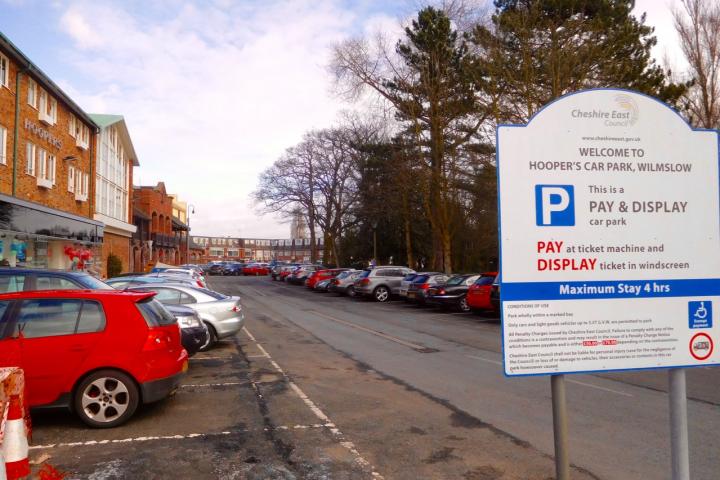 Each year around £5m is generated in revenue from parking services across the whole of Cheshire East with almost a fifth of overall receipts coming from the council-run car parks in Wilmslow.
Councillor Toni Fox said "From figures provided from the Council via an FOI request, over the last 3 years car parks in Wilmslow have generated an income in excess of £2.8 million (almost a fifth of overall receipts from car parks across the Borough per annum) but only £6,800 has been spent on maintenance for the total 3 year period."
Councillor Fox has written to Councillor Don Stockton, Cabinet Member for the Environment, to request a breakdown of how the balance of £2,796,658.64 generated in Wilmslow has been spent.
Cheshire East Council received 292 representations during its recent consultation on proposals to increase car parking charges across the borough from March 2019.
In November the Council invited comments on their proposals which include:
● Increasing the parking price on most Cheshire East Council-owned car parks by 10 pence across each tariff;
● Increasing the charges at car parks by railway stations, which recognises the higher premium charged in the private sector whilst remaining highly competitive and encouraging more sustainable methods of travel to train stations;
● Increasing the cost of resident parking permits;
● Introducing an administration fee for the replacement of parking permits; and
● Introducing some car parks into the car park order meaning parking restrictions can be enforced where needed.
The money invested in parking services, which is currently around £3m each year, is spent on:
● Enforcement services;
● Pay-and-display machines and maintenance;
● Residents' parking services;
● Parking services; and
● Parking overheads.
The additional revenue, generated from the parking services across the whole borough, is currently around £2m each year.
Frank Jordan, executive director of place and acting deputy chief executive, said: "We would like to thank everyone who took the time to submit a representation as part of the parking charges consultation. All representations are now being reviewed and considered prior to any decision being made.
"The money that comes from car parks helps us to ensure our car parks are safe, secure and well maintained – and that there is a good turnaround of spaces for visitors and shoppers.
"In addition the revenue generated is invested into services elsewhere, such as highways, transport and other council services, such as adults and children's social care. This helps us continue to deliver local frontline services to those who are most vulnerable in all our communities.
"This is helping to provide local services for real people in all our communities."
A decision on the parking proposals is expected by March 2019.
Tags: