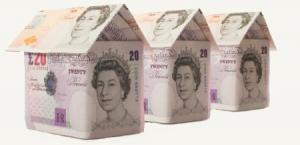 According to the latest research from Lloyds Bank, the most expensive street in northern England is Congleton Road in Alderley Edge with homes selling on average for £2,304,000 - up from an average of £1,985,000 in 2017.
In the North West, the majority of expensive streets are located in Alderley Edge, Altrincham, Macclesfield and Knutsford. The second most expensive street is Legh Road in Knutsford (£2,059,000) followed by Withinlee Road in Prestbury (£2,032,000). Then Hill Top (£1,874,000) and East Downs Road (£1,862,000), both in Altrincham, complete the top five.
Ilchester Place, located in the heart of London's Holland Park, is the most expensive residential street in England and Wales – where homebuyers could expect to pay around £15.6 million for a home. Whilst for £13.7 million, they could own a property in Eaton Square in Belgravia, which sits within Westminster and Kensington and Chelsea.
Of the top 20 most expensive streets, 10 are in London, and the top seven most prestigious addresses are in the prime residential areas of Kensington and Chelsea and the City of Westminster. All of these streets have an average price tag of more than £11m and three over £13 million.
Andrew Mason, mortgage director at Lloyds Bank, said: "The prime London boroughs of Westminster and Kensington and Chelsea continue to top the tables in Britain's most expensive streets. Seven addresses in these two areas alone come with an average price tag of more than £11 million, and three cost more than £13 million.
"Although half of the 20 most expensive streets are in London, regions across England and Wales now all have at least one 'million pound street'. In total, there are 76 of these prestigious addresses across the country."
Source: Land Registry and Royal Mail. For period January 2013 and October 2018. All prices are based on transactions between January 2013 and October 2018 recorded on the Land Registry database