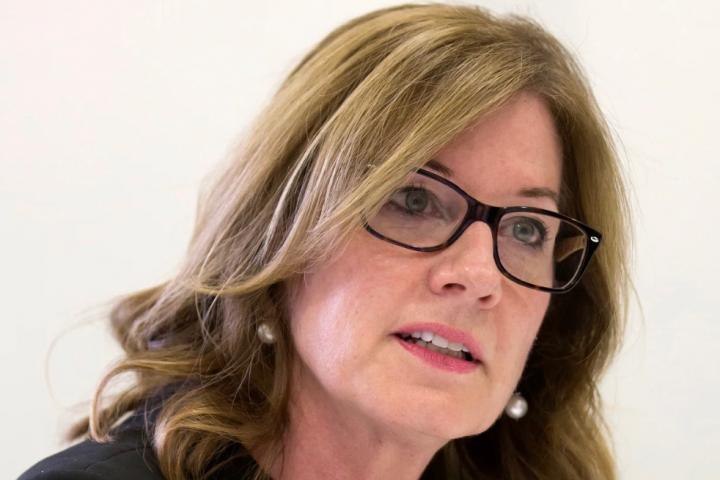 Two Wilmslow residents are amongst the famous faces and more unsung heroes to receive recognition in the New Year Honours List for 2019.
Elizabeth Denham has been awarded a CBE by the Queen for services to protecting information and Susan Elizabeth Barratt, formerly a governor at Castle Hill High School - a community special school in Offerton, Stockport - has been awarded the British Empire Medal for services to education.
Elizabeth Denham is the UK Information Commissioner at the Information Commissioner's Office (ICO) in Wilmslow, where they deal with the Data Protection Act, the Privacy and Electronic Communications Regulations, the Freedom of Information Act and the Environmental Information Regulations.
Ms Denham was appointed in July 2016, having previously held the position of Information and Privacy Commissioner for British Columbia, Canada and Assistant Privacy Commissioner of Canada.
Whilst at the ICO She has welcomed the introduction of the new data protection laws that came into effect in May 2018, undertaken high-profile investigations into Yahoo, Camelot, WhatsApp and Facebook, and oversaw the issuing of a penalty of £400,000 to TalkTalk after the telecoms company failed to properly protect customer data from a cyber attack. She's also overseen the conclusion of the ICO's investigation into charities' fundraising activities.
Elizabeth lives in Wilmslow, is married and has four grown up children. This year, 2018, was also the year Elizabeth became a grandmother for the time.
She told wilmslow.co.uk "It is a great honour to receive this award.
"As a Canadian, now a United Kingdom resident, I am privileged to be recognised with this distinguished award for my career's work in the fields of data privacy and information rights.
"My hope is that this honour will assist in drawing attention to the importance of data protection to citizens, particularly this year, which has seen major reforms in data protection law with the introduction of the General Data Protection Regulation – reforms to keep pace with changes in our digital age.
"I am indebted to my colleagues at the Information Commissioner's Office for their on-going support and diligence in this critically important work."