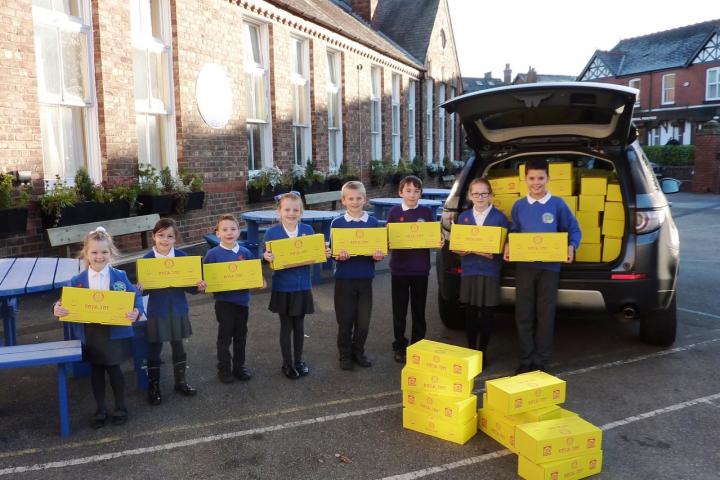 The Rota-Toy programme run by Wilmslow Dean Rotary has again broken records with over 700 boxes collected this year for this popular scheme which distributes new and pre-loved toys and creative materials to local children in need.
Known as the 'Box Full of Smiles from a Child to a Child' the boxes were filled by local schools, nurseries, groups and individuals. They were then collected and the contents checked by a team of Rotarians prior to being distributed to local children's homes, churches, food banks and hostels for children who would otherwise go without at Christmas and other times of the year.
Organiser of the Rota-Toy scheme, Rotarian Geoff Shelmerdine said; "We as Rotarians are increasingly overwhelmed by the generosity and compassion afforded to us in our efforts to help those less fortunate. But at the same time it is worrying to see an increase in requests for or boxes each year we run the scheme, in a civilised Western country this should not be happening to our children."