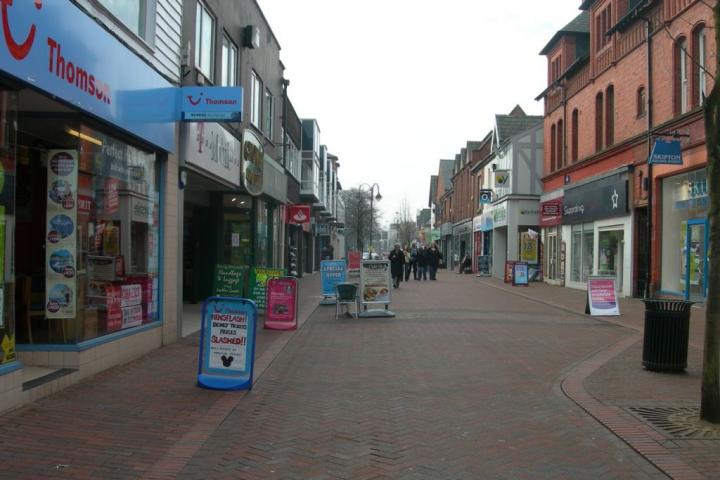 Have you noticed how in recent months the number of "A" board advertising panels placed out on public pavements in Wilmslow town centre has grown drastically?
There has been no control and once a few shops get away with this advertising ploy, many more are encouraged to jump on the bandwagon in "me too" marketing.
The extent of the pavement advertising could also be seen as a hazard for visually impaired people. Despite the recession, retail shops are adequately provided with branding on their shop fronts. There is no need for the proliferation of so many ugly advertising boards cluttering the pavement.
The town centre is starting to look more like an American used car lot, not helped by the appropriation of the paved area next to Tesco Express and the Grove Arcade as parking places for local retailers. A little green landscaping would look much better.
Until about a year ago, there were perhaps around 10 "A" board signs, but on a recent count over 80 "A" boards regularly litter the pavements in the town centre. At the very least the council should call for a phased voluntary agreement to limit the number of "A" boards on the streets at any one time.
As with my previous articles, the concerns raised are a personal perspective, not necessarily the official policy of the Wilmslow Trust, for which I am vice-chair. But we hope it will get more people thinking about genuine sustainability policies at a local level.
If you would like to comment on these and other local environmental issues, do get in touch via the comment box below or via the Wilmslow Trust website.
If you are interested in exploring other challenging environmental issues see my previous articles looking at the issues of:
Next week I will be discussing the issue of waste and unsolicited junk mail.
Tags: