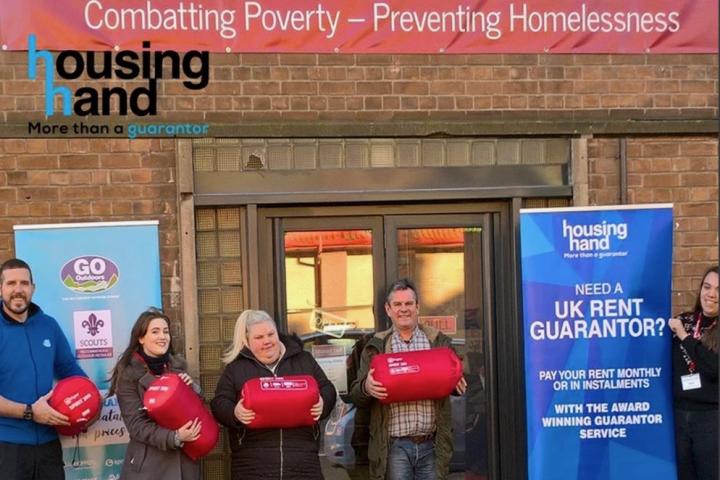 A sleep-out is being held in Wilmslow town centre next week to help raise money for homeless people.
Roy Parrish is arranging the sleep-out to raise funds for The Mustard Tree, which has been providing training and support to help people to combat poverty and homelessness for the past 25 years.
Roy explained " I started raising money in Aid of Mustard Tree, the Manchester Homeless Charity, last year with the support of my company Housing Hand and my colleagues. We raised enough money to present Mustard Tree with 28 winter sleeping Bags.
"This year my friends, Perry Getty, Lewis Smith, George Colledge and myself all decided we wanted to raise a bit more awareness of the homeless situation in Manchester by sleeping outside Barclays Bank in sleeping bags from 7pm to 7am on the 8th of December."
Mustard Tree support people in need to develop new skills, find work and secure somewhere to live through providing practical support, friendship, connections into work and improvements to health and wellbeing, alongside new experiences to encourage aspiration.
To make a donation and support the Wilmslow sleep-out visit Roy's Justgiving page.