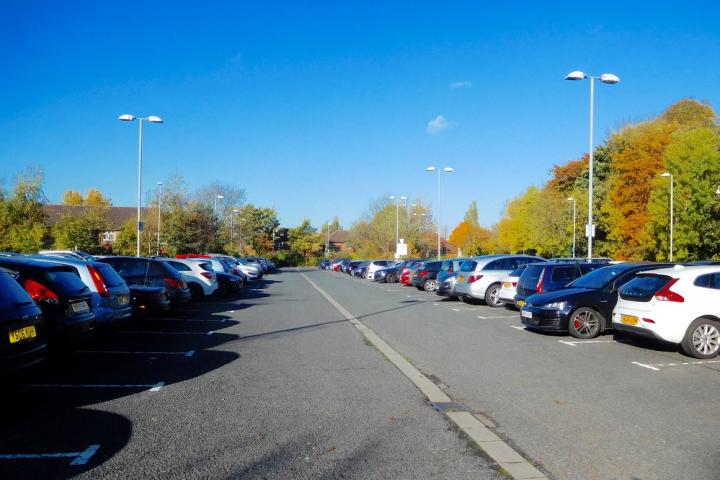 Cheshire East Council has reviewed tariffs at its for the Pay and Display off-street car parks across the borough and is now intending to increase them next year.
Their proposals, which are currently for consultation, include significantly increasing the parking charges at car parks located at train stations, in Wilmslow, Macclesfield and Crewe.
The Council is recommending an increase of over 100% at Broadway Meadow car park which would see a 6 to 10 hour stay going up from £3.30 to £7.50.
Additionally the charge for 2 days would more than double from the current fee of £6.60 to £15.00. Three days would increase from £9.90 to £22.50, four days from £13.20 to £30 and 5 days from £16.50 to £37.50.
Meanwhile a three month parking permit would go up from £180 to £400 and a twelve month parking permit would cost £1525, up from the current tariff of £655.
A spokesperson for Cheshire East council said "In order to facilitate a mirrored increase in charges on car parks closely linked to mainly commuter parking – i.e. at those car parks right near train stations, it is proposed to increase the charges in these car parks in line with those in the private sector such as Virgin Rail (who charge £12 per day) to £7.50 per day with the multi day and quarterly and annual permits for these car parks increasing pro-rata."
The Council is also proposing to increase all hourly tariffs by 10p and the quarterly and annual season tickets pro-rata. The new charges would be introduced in the The Carrs, South Street, Hoopers, The Rex, Spring Street, and the Leisure Centre car parks in Wilmslow.
Speaking about the reasons a spokesperson for Cheshire East Council said "In order to support residents, businesses and people who are visiting and shopping in the area, it is important to ensure an appropriate turnaround of parking spaces on all of our car parks and undertake a sensible enforcement approach towards those who park irresponsibly."
The proposals also include increasing all contract parking permits/season tickets; charges for residents parking permits, change of Vehicle Registration Mark (VRM) or loss of either a residents parking permit or contract parking permits/season tickets.
The cost of a residents parking permit will increase from £50 to £60 for the first and £75 for the second. Whilst a charge of £10 will be introduced for a change of Vehicle Registration Mark (VRM) or loss of parking permit.
The spokesperson continued "The overall purpose of this proposal to amend parking charges is to ensure that the Council can continue to provide suitable, adequate, safe and well maintained parking provision. Charging for parking can be justified provided it is aimed at the fulfilment of the statutory purposes including, but not limited to, the cost of provision of on-street and off-street parking, and the costs of enforcement."
The Council intends to introduce these changes from 8th March 2019.
Any objection or other representation relating to the proposed Variation must be made in writing. All objections or representations must specify the grounds on which they are made. Objections and other representations should be sent, marked for the attention of the Parking Services Manager, Cheshire East Council, Municipal Buildings, Earle Street, Crewe, Cheshire CW1 2BJ or by email to representations5@cheshireeast.gov.uk and titled "Variation to the Car Parks Order" to arrive no later than 19th December 2018.