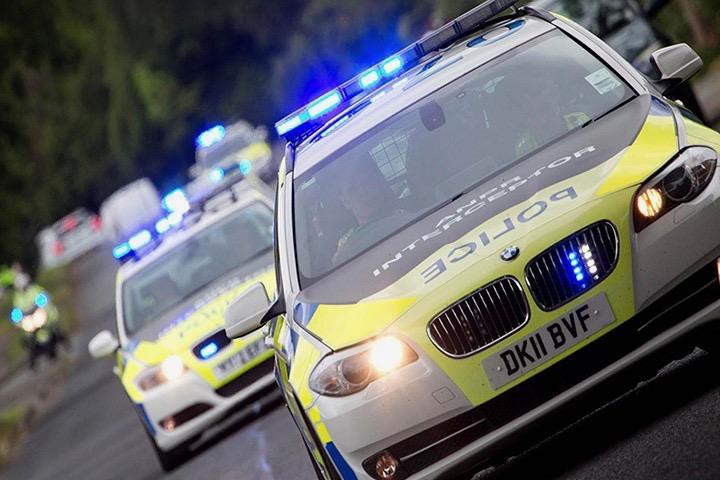 Criminals travelling across the border between Cheshire, Merseyside and Greater Manchester were targeted last night, Wednesday 21 November, as part of Operation Crossbow
The Cheshire Police led operation was is aimed at disrupting criminal activity across the region and denying criminals the use of the roads.
Inspector Steve Griffiths said: "We are relentless in our pursuit of organised crime and will use a whole host of tactics to disrupt criminals working in our region.
"Criminals do not simply stop committing crimes when they reach the police border, but instead they rely on the road network to enable them to commit criminal offences.
"There is a strong link between the illegal use of vehicles and other serious and organised crime, which is why we are working together with our colleagues to target these criminals as they travel across the region."
More than 30 officers from Cheshire Police forces took part in last night's operation, assisted by colleagues from Greater Manchester and Merseyside Police.
By using Automatic Number Plate Recognition (ANPR) cameras officers were able to monitor virtually every vehicle that crossed between the three counties, stopping all vehicles that were on the roads illegally or were linked to criminal activity.
The operation resulted in:
· 13 Traffic offence reports issued for a variety of offences, including speeding and driving without due care and attention
· 5 People arrested for a variety offences- including three people suspected of being involved in burglary in the Frodsham area
· 3 Vehicle seizures
· Two drivers reported for driving without vehicle tax
· One person issued with a warning for possession of a small quantity of Cannabis
David Keane, Police and Crime Commissioner for Cheshire said: "Operations like this are key to catching those criminals who think they can simply use our roads as a quick and easy way of committing crime.
"I'd like to commend the excellent partnership work of officers from the three neighbouring forces who are working together on a regular basis to tackle organised crime and make the whole North West region a much safer place."
Inspector Steve Griffiths added: "Rest assured that this is not a one off. Work takes place 365 days a year to crackdown on criminality on the roads and by working alongside other forces and sharing intelligence, it's only a matter of time before those causing misery are caught.
"The message is clear – if you use stolen vehicles, you drive illegally, you travel the roads to commit crime, we will target you."
The public can also help keep our roads safe by reporting illegal use of vehicles to the police on 101. Alternatively information can be reported anonymously through Crimestoppers on 0800 555 111.