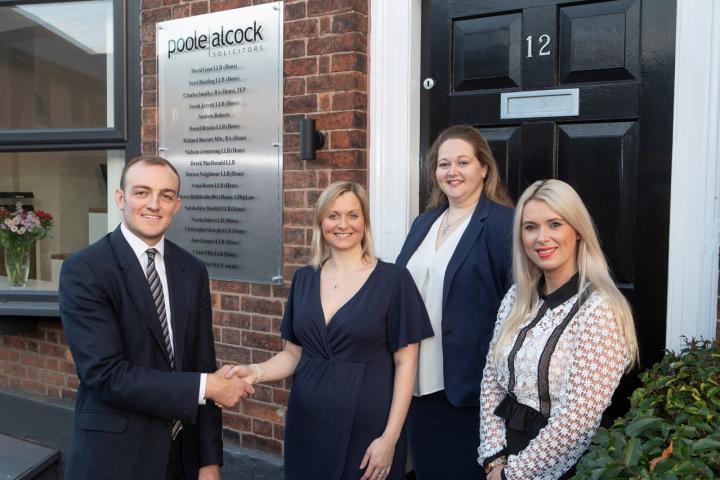 Poole Alcock has taken over Orbit Development's Poplar House on Manchester Road and will occupy all three floors of the 2,050 sq ft accommodation.
Established for over 120 years, its solicitors have specialisms in Family Law, Litigation, Wills and Probate, Personal Injury, Employment Law, Conveyancing, Commercial Law, Criminal and Regulatory Defence.
Commenting on the move Poole Alcock's Managing Partner David Gaut said: 'We have literally doubled in turnover in the last four years and are looking to grow further, both commercially and geographically.
"We put our growth down to our commitment to excellence. Our clients receive the highest possible standard of customer care and legal advice, every time they instruct us."
James Nicholson, leasing surveyor for Orbit Developments commented: "We are delighted to welcome Poole Alcock to Wilmslow town centre and it was great to help David find space that would work for their business.
"Poplar House met their requirements perfectly. It's self-contained with onsite car parking for clients and is within walking distance from both the train station and amenities for employees within the town centre."
He added "There is a thriving business community here in Wilmslow and we know Poole Alcock will be a welcome addition to the area. We wish them every success."
Photo: New office for Poole Alcock (l to r) James Nicholson from Orbit, Jane Jacques, Sarah-Jane Dunhill and Victoria Moetamedi from Poole Alcock.
Tags: