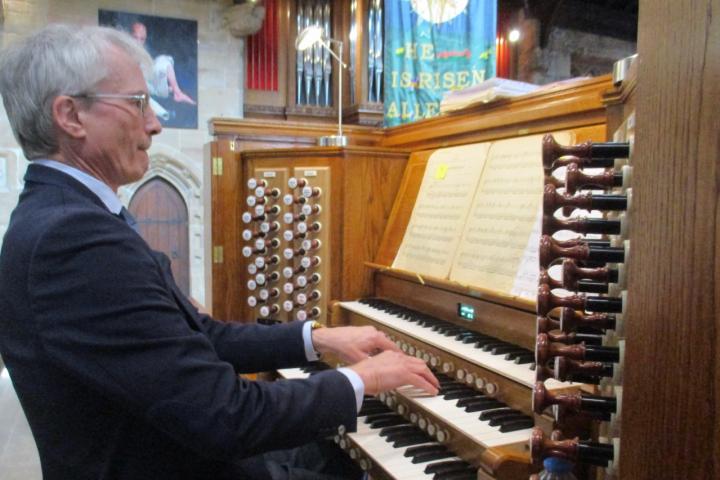 After five years as the organist at St Bartholomew's Church, Philip Underwood will be performing his farewell recital next month.
Since arriving at St Barts in December 2013, as their Director of Music, Philip Underwood worked to establish the church as a vibrant and active centre for music in Wilmslow, with two church choirs, organ and choral scholarships for young musicians, regular concerts and an ambitious fundraising project to restore the church's historic organ.
Philip will be retiring from the post of organist at St Bartholomew's at the end of December so he will be performing his arrangement of Vivaldi's 4 Seasons as his farewell recital at 1.15pm on Friday 7th December.
Philip told wilmslow.co.uk "I want to thank you for your very generous support and coverage of everything I have tried to do to put the Arts in St Bart's. There have been some memorable moments including the amazing singing day with Stephen Cleobury from King's College Cambridge.
He added "I am looking forward to getting to know my family again after the total immersion of 5 years fund raising for the new organ which is now giving so much pleasure to all who see and hear it."
Tags: