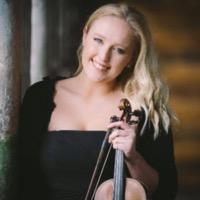 Members of Wilmslow Symphony Orchestra are preparing to perform their Christmas concert featuring classical favourites, Christmas specials and carols.
The seasonal bash begins in festive mood with the Johann Strauss's Fledermaus Overture, and there's a selection of favourite Tchaikovsky pieces, which include the 1812 Overture and the Waltz from Eugene Onegin.
Dermot Gault said "Over the years we've built up our own special Christmas favourites, and here they are again: Leroy Anderson's Sleigh Ride, the 'Merry Jazzed-Up Christmas' by our Principal Trombone Gareth Brown, and Christmas carols for you can join in, expertly arranged by our clarinettist Geoff Thomason. And if this doesn't whet your appetite, then maybe our Christmas raffle will, with lots of prizes, including a Christmas hamper!"
He added "The conductor will be our old friend Juan Ortuño, a favourite with Wilmslow audiences, and the Guest Leader will be Madeleine Fitzgerald. As always, the concert will be in the Evans Theatre in Wilmslow Leisure Centre - which means free parking, good disabled access, and good visibility for the audience."
The concert takes place at 7.45 pm on Saturday 1st December. Tickets cost £12 (concessions £10, under 18s £2) and can be bought at the door, from the Ticket Secretary at 01925 756144, or through the Wilmslow Symphony Orchestra website.
Photo: Guest Leader, Madeleine Fitzgerald.