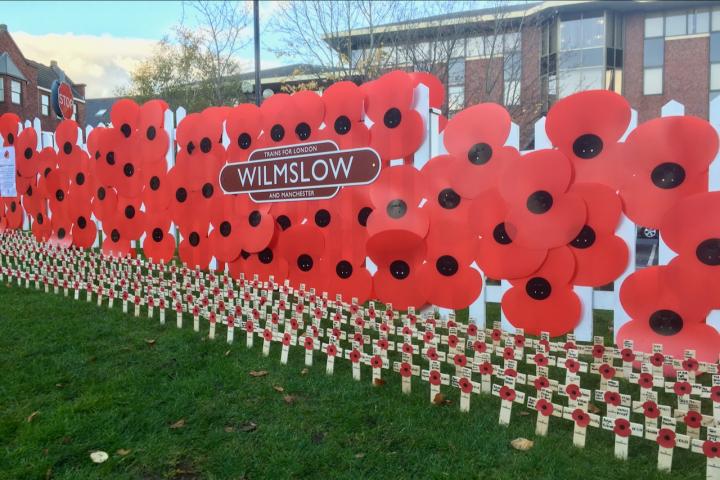 In recognition of the 100th anniversary of the 1918 Armistice, Wilmslow Town Council has joined forces with Wilmslow High School to commemorate those lost during World War One.
The display at Wilmslow Railway Station contains 289 poppies, one for each of the men from Wilmslow and the surrounding villages of Handforth, Styal and Chorley who were lost in action or as a consequence of action during the War.
Students of Wilmslow High School who recently visited the battlefields in northern Europe have personalised a corresponding number of commemorative crosses and placed them at the station display.
Wilmslow Historical Society have spent the last four years researching and documenting the soldiers from Wilmslow and the surrounding area and have compiling comprehensive details including name, rank and details of when and where each soldier perished. This information can be found on the Wilmslow Town Council website.
Martin Watkins, Chairman of Wilmslow Town Council said "Whilst this special anniversary will be commemorated nationally and regionally it is important to remember that those who lost their lives were all members of local communities. Our soldiers left for war from Wilmslow Railway Station and it seems fitting that this memorial display should mark this site. We are delighted to be able to work with the High School to reinforce the memory of our lost soldiers with the young people of the town."
Tags: