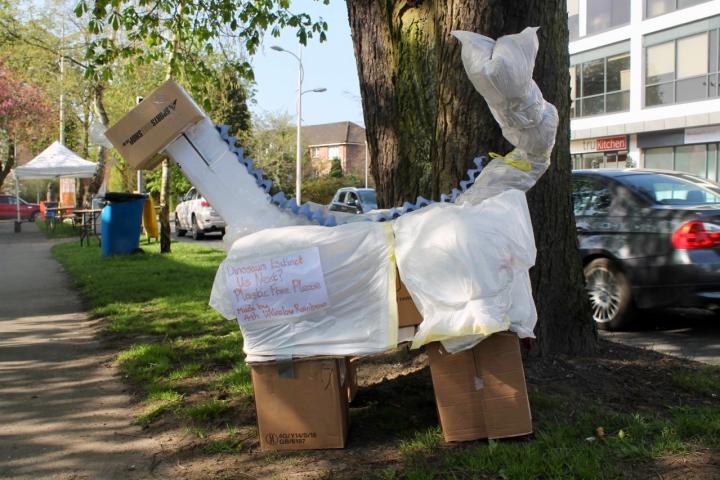 The Steering Group behind the drive to attain 'Plastic Free' status for Wilmslow has been working steadily to raise the profile of the movement both with businesses and with residents.
On Thursday, 1st November, the Group will host a second public meeting on plastic free progress. This will be a forum both for members of the public to hear about those operations in Wilmslow that have actively taken steps to reduce their use of single trip plastics, and for ideas of actions which individuals can take in order to achieve the status of 'Plastic Free Town' for Wilmslow.
The meeting will be at the United Reformed Church on Alderley Road at 7.30pm on November 1st when everyone is welcome to go along listen and ask questions to help cut plastic use.
Ruth McNulty, Chair of the Steering Group, said "There is a widespread concern among residents of the town that reducing our consumption of plastics is to be encouraged. Equally there are a number of businesses, which are aware not only of this attitude but who are keen to remove plastic from their operation. Last month we audited businesses and their use of plastic and paper straws and will be undertaking further surveys in the months to come"
"Reduce, reuse and recycle will remain the principles of future action. Come to the meeting and hear from the Clean Team, from ANSA and their drive to recycle plastic, the Town Council, and from people who have already reduced or replaced plastic in their individual households."
Photo: "Dinosaurs extinct - us next?" Built by 4th Wilmslow Rainbows.
Tags: