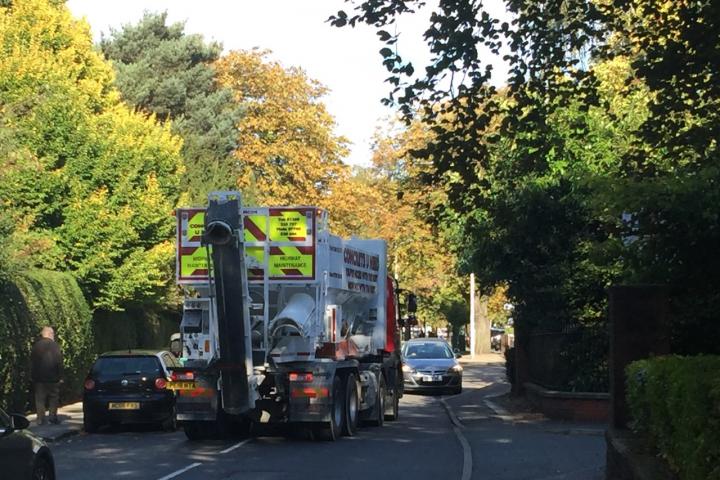 In recent months wilmslow.co.uk has been inundated with complaints from local residents regarding the parking on Alderley Road which we first highlighted as an issue in the summer and have since published several articles and Reader's Letters about.
In September Cheshire East Council confirmed they had commissioned a survey of parking in Wilmslow, covering the town centre, main roads and residential streets where there is considered to be a problem.
The Council said the survey, which commenced the week of September 17th, would assess the impact of parking throughout the working day, from 7am to 7pm, covering weekdays and Saturdays and be complete and ready for analysis by the end of September.
This week, Councillor Rod Menlove confirmed that the portfolio holder is expected to receive the report on the parking survey this month. Following this a meeting of the ward councillors will be held to discuss the findings.
He also confirmed he has been in contact with the office of the Police & Crime Commissioner who will be visiting Wilmslow before the end of November to "see first hand the deficiencies of the policies under which the local police operate".
Today (Friday, 19th October), Councillor Rachel Bailey, leader of Cheshire East Council said: "I am acutely aware of the concerns in relation to parking on Alderley Road, Wilmslow; they have been raised by all the local borough councillors, the town council and members of the public. It is one of the reasons why in the summer I worked to bring forward the Wilmslow Car Parking Survey.
"During the last ten days I have met with officers of this council on three occasions to explore how we can manage this matter in the intervening period without in anyway skewing the outcome of this vital survey work.
"The approach being taken to complete the detailed parking review is now well underway and will assist us in understanding the behavioural patterns which are leading to this parking issue. In recognition of residents' and ward members' concerns I have explored all other potential options to help manage this issue in the meantime.
"I am pleased to report that the Police have agreed to support us, in utilising their powers in relation to illegal parking, whilst we await the outcome of the parking review."
Tags: