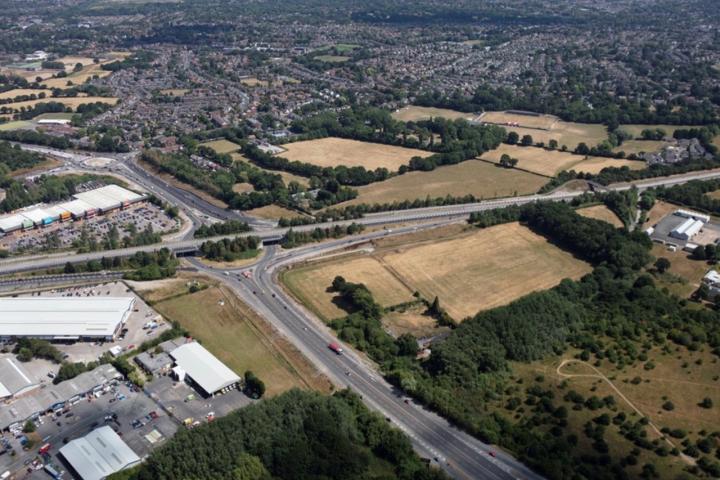 The new A6 to Manchester Airport Relief Road will be open to traffic from Monday 15th October following a final inspection today (Friday, 5th October).
Stretching from Hazel Grove in the east to Manchester Airport in the west, the relief road includes 11 new and upgraded junctions, 11 bridges including four railway crossings and a shared cycle and pedestrian path that runs parallel to the road for its whole length.
Over the coming days the finishing touches to the road will be completed as it gets set to welcome traffic for the first time, providing a new road link for residents and business as they travel around Stockport, Manchester and east Cheshire.
Residents are being given a chance to explore the road for themselves on Sunday, 7th October, before it opens. There will be a day of free events for all ages including cycle obstacle courses, British Cycling's "Let's Ride", a classic car parade and much more is planned giving everyone a chance to get involved as well as get an up-close look at the work that's been taking place.
The events will be held between 11am and 3pm, but before the day kicks off in earnest a 5km wheelchair race and run will be taking place from 9:30am.
Anyone coming along will be able to access the road on foot or bike at any of the junctions or footpath entrances with most of the events taking place in the main festival village which will be on the section of the relief road just off Macclesfield Road, SK7 6DT.
For anyone travelling by car a free regular shuttle bus will be running throughout the day from the Hazel Grove Park & Ride and visitors are being encouraged to use this to help keep the local roads clear.
Councillor Kate Butler, Cabinet Member for Economy and Regeneration at Stockport Council said: "I'm delighted to be able to announce the opening date for the A6 to Manchester Airport Relief Road, which is going to make it even easier for people to travel in and around our region. This has been one of the largest and most complex local authority road schemes on site in the UK over recent years and we've really appreciated all of the help, patience and support given by residents during the construction work – we know it has been hard at times.
"We do hope that you can join us at the community day on Sunday and take the chance to come and explore the road for yourself – something that won't be possible once vehicles are on it!"
Full details about Sunday's events are available on the SEMMMS website.