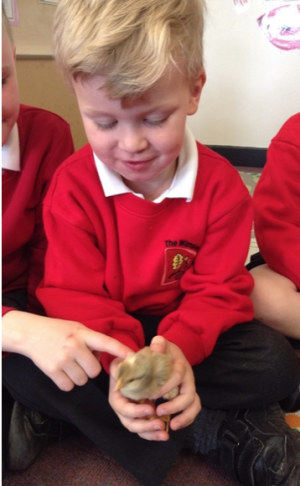 Promotional Feature
The Wilmslow Academy provides high quality education in an environment where children feel happy and safe. Every child is known, valued and supported as individuals to make excellent progress and achieve highly in all areas of their lives.
Our core values are represented in our school mascot F.R.E.D - Friendliness, Respect, Excellence and Determination. We pride ourselves on our high standards of behaviour throughout our community.
Our school forms part of the highly successful Aspire Educational Trust which supports us to provide an education which is forward thinking, research informed and evidence based to ensure our children have the best possible chance to succeed.
Our new principal, Charlotte Clowes, would welcome the opportunity to show you around and answer any questions you may have.
The Wilmslow Academy also offers wrap around childcare with both Breakfast and After School Club on site. Our beautiful school, with extensive grounds including a forest school and many other fun and sporting opportunities, provides the perfect learning environment for all children.
We have Open Days on October 9th, November 13th, December 13th and January 8th. Please call 01625 383333 or email admin@thewilmslowacademy.co.uk to book a tour. If none of these dates are suitable, please get in touch and we will arrange a more convenient time.
Tags: