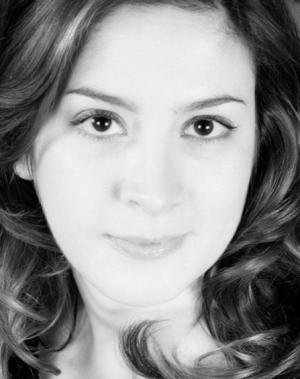 Promotional Feature
"We are very lucky to be have Jennifer Parker sing a recital in Wilmslow this Sunday October 7th at 3pm at Ringway Life Building, Sunbank Lane, WA 15 OPS.
Tickets are free with donations on the door.
When she was a little girl Jennifer Parker was desperate to be a writer and came to singing relatively late in life only starting lessons at 24 years old. She was accepted at the RNCM in her late twenties where she was awarded a Masters with Distinction.
Since graduation she has sung with Opera Holland Park, Wexford Festival Opera, Longborough Festival Opera, Buxton Festival, the International Gilbert & Sullivan Festival and Manchester Opera Ensemble. She has also been involved in several premiere performances of contemporary opera productions at the North West New Music Festival, the International Opera Theatre in Umbria, and also with the Helios Collective and Bury Court Opera, where she was a member of their prestigious Young Artists Programmes.
Concert work includes masterclass appearances with Sarah Connolly, Juanjo Mena, David Poutney and Mark Wigglesworth, and she was recently engaged as a guest artist for a concert series in Lithuania. Oratorio highlights include performances of Mendelssohn's Elijah, Verdi's Requiem, Jenkins' The Armed Man, Beethoven's Mass in C, Bach's Magnificat, Handel's Messiah, Mozart's Requiem and Pergolesi's Stabat Mater.
Forthcoming engagements include performances as Iolanthe, Edith and Mad Margaret (Cover) with the National Gilbert & Sullivan Opera Company. She will also sing the role of Thirza in the Arcadia Opera production of Ethel Smyth's The Wreckers in October. "