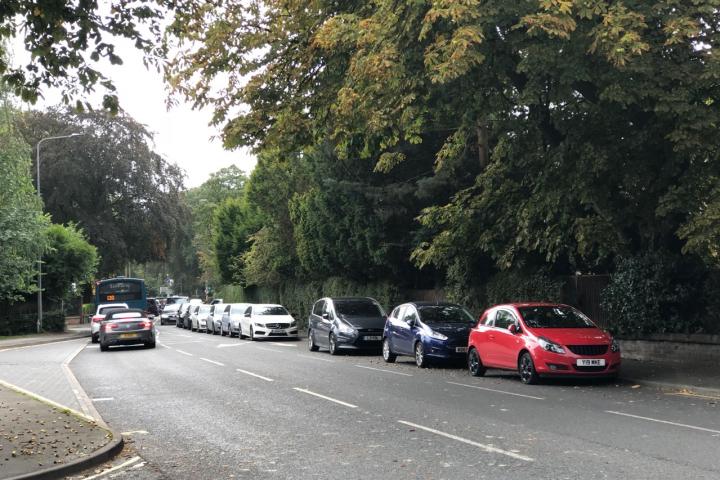 Cheshire East Council has commissioned a survey of parking in Wilmslow, covering the town centre, main roads and residential streets where there is considered to be a problem.
The survey commenced this week and will assess the impact of parking throughout the working day, from 7am to 7pm, covering weekdays and Saturdays. It will be complete and ready for analysis by the end of September.
In a letter to Cllr Martin Watkins (Chairman of Wilmslow Town Council), Councillor Rachel Bailey (Leader of Cheshire East Council), said "The Council has instructed an independent survey contract to compete these work, to ensure there is an impartial approach to assessing parking impacts. (Sic)
"Upon completion of the surveys, we intend to prepare a Wilmslow Parking Review Report, which will set out the identified issues and potential responses to these. This approach will engage local residents, interested parties and the town council in consultation on the possible responses. I expect that officers will engage with the town council to discuss the findings and possible responses to local parking pressures upon completion of the surveys. We are hoping to have a broad conversation about the future of parking provision in Wilmslow whilst working with haste to identify some quick-wins.
"In the short term, we have engaged with Cheshire Police to consider any short term actions that can reduce disruption caused by any obstructive parking. In this regard, I have to be clear that any actions taken must be legal, with due regard to powers conveyed by the relevant road traffic legislation. We are constrained by the fact that the Council's Civil Enforcement Officers are only empowered to enforce existing waiting restrictions. Only the police have the powers to determine whether parking is deemed to be causing obstruction."
Councillor Rachel Bailey added "My expectation is that a final report on parking issues and opportunities in Wilmslow will be prepared by the end of the year,"
Cllr Martin Watkins, Chairman of Wilmslow Town Council, said "Wilmslow Town Council resolved to keep the issue of car parking as a standing item on its agenda to report how much, or how little, progress is made, including consultation with us. The Leader of Cheshire East, along with any officials she wishes to bring, will be invited to attend the January meeting of Council by which time the results of the survey should be known. Cheshire Police has been invited to attend the October meeting of the Community and Order Committee."