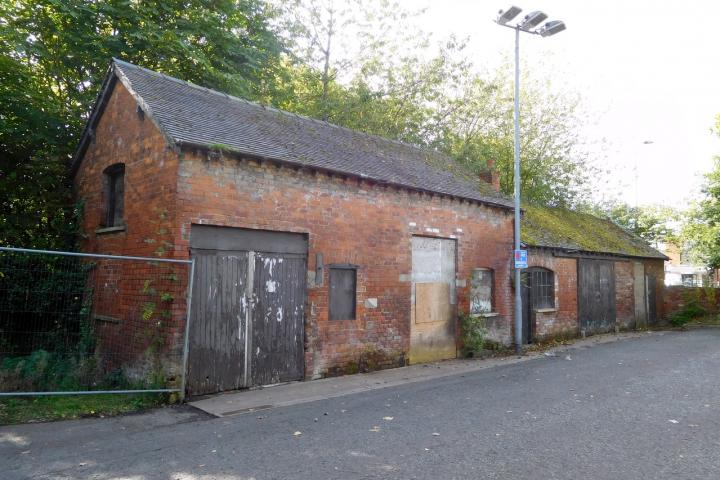 Last year Cheshire East Council made the controversial decision to lease one of the town's oldest buildings to a Stockport-based construction company.
Two community groups had hoped to transform the derelict Rectory Stables, which is situated adjacent to Wilmslow Leisure Centre Car Park, into a community hub.
Wilmslow Trust and Transition Wilmslow had hoped to convert the stables to provide a meeting room that could seat 30-40 people and exhibition space for information on the town's local heritage. However, they were unsuccessful.
Instead, Cheshire East Council selected Lyme Design and Build Limited and agreed to enter into a 10 year lease with the company, which proposes to use the site for an office and storage.
Plans have now been submitted to install new external glazing to the gable end along with new aluminium windows and doors. The plans also include remodelling the interior to create office space on the ground floor with a meeting room, reception area, a kitchen and storage space with additional office space on a mezzanine floor.
The building will be occupied by 4 full-time employees with the provision of one car parking space.
Councillor Rod Menlove said "I am more than pleased that at long last there is confirmed progress on the restoration of the rectory stables. This planning application shows a proposal that is the result of the developments that have taken place in the time since the lease was signed 3 months ago.
"It is not totally clear from the documents on the planning portal how sympathetic the proposals are to the age and heritage of the old stables. This will be clarified during the planning process.
"The Carters Pond opposite is now well established after the extensive works started 2 years ago and with the restoration of the stables, this old area of Wilmslow will be an attractive feature for both residents and visitors."
The plans can be viewed on the Cheshire East Council website by searching for planning reference 18/4192M. The last date for submitting comments is October 3rd and a decision is expected by 29th October.
Tags: