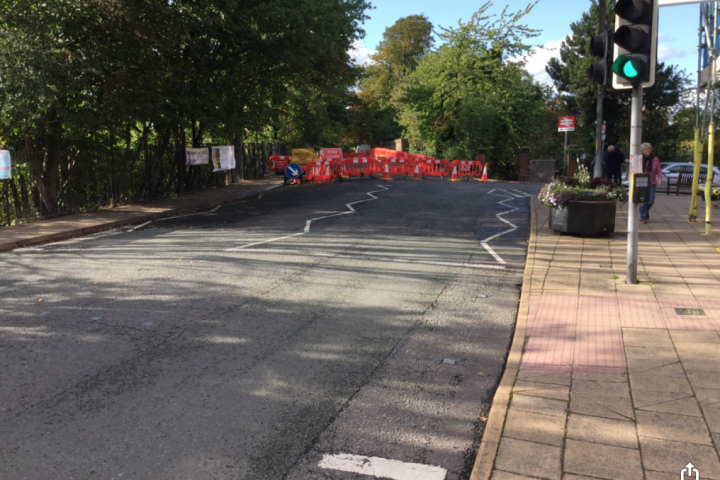 Drivers are being warned to expect further delays through Alderley Edge this weekend prior to the reopening of the main road from Heyes Lane to Ryleys Lane, which has been closed since Monday 6th August.
The work being carried out to improve safety at the railway bridge on London Road is now running to the (revised) schedule and the road is expected to reopen on the evening of Sunday, 9th September.
However in order for this to happen, resurfacing and relining works need to take place which means the junction of Heyes Lane and London Road will be closed this weekend.
Additionally there will also be no pedestrian access across the railway bridge.