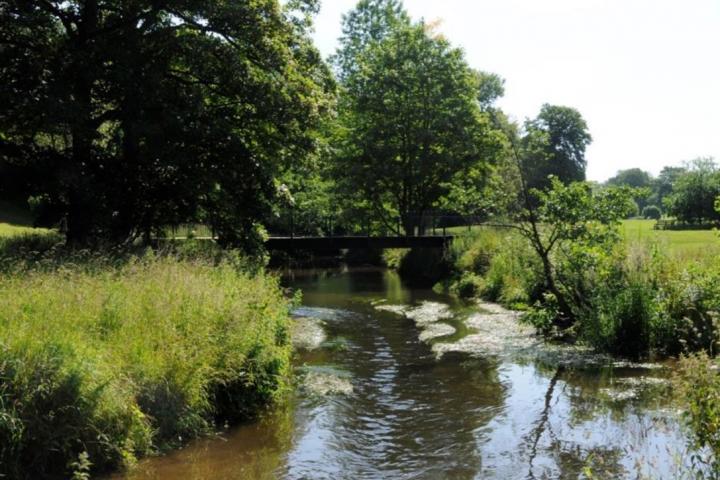 A document providing lots of interesting history and information about the countryside in and around Wilmslow has been produced to support the Wilmslow Neighbourhood Plan (WNP), which will be used to inform planning decisions in the town and is currently undergoing its pre-submission consultation.
The Wilmslow Landscape Character Assessment is an appendix to the Wilmslow Neighbourhood Plan and was initiated to provide an evidence base and support to some policies on environment and heritage topics proposed in the WNP. This document has been prepared to supplement Cheshire East's forthcoming Landscape Character Assessment by providing a more detailed local perspective on the countryside around Wilmslow.
Brian Donohue, Chairman of the Wilmslow Neighbourhood Plan Group said "The survey work involved groups from the WNP team walking, photographing and noting the nine character areas identified and, at the end of each sometimes wet and muddy session, making an assessment of the strengths, weaknesses, opportunities and threats to the landscape."
He added "This work was done under the expert guidance and leadership of Professor John Handley. His knowledge, experience and enthusiasm for the environment and landscape, complemented by his research into the local ecological and historical reviews of the nine areas and his clear written descriptive style, has resulted in both a Landscape Character Assessment and document of record that stands in its own right as a point of information and reference which will be of value for years ahead."
The study covers Upper Dean, Lower Dean, Upper Bollin, Wilmslow Bollin, Lower Bollin, Chonar, Morley, Dean Row and Lindow Moss - looking at the character of the landscape, ecology, history and spirit of the place as well as changes to the landscape and opportunities.
The Wilmslow Landscape Character Assessment is a key document in the Neighbourhood Plan, and is currently the subject to a six week period of consultation. All the documents can be viewed on the Wilmslow Neighbourhood Plan website.