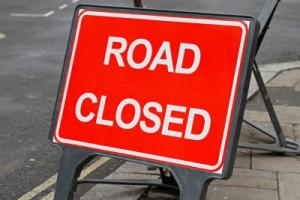 Motorists are advised to expect delays this weekend and to plan their journeys accordingly due to a road closure in Handforth.
As part of the required planning conditions for the A6 to Manchester Airport Relief Road scheme, Cheshire East Highways has been working in Handforth to install a mini roundabout at the junction of Handforth Road and Welland Road.
Temporary traffic signals have been in operation for the duration of the works, which commenced on Monday 30th July and are scheduled to be completed on Friday 24th August.
In order to enable resurfacing and lining works to be carried out the road will be closed at the junction of Handforth Road and Welland Road on Saturday 18th and Sunday 19th August.
A spokesperson for Cheshire East Council said "We understand that there is no right time to undertake works on such busy parts of the network, and this work has been planned to try and minimise disruption to local residents, businesses and members of the travelling public. Delays are expected."
Local businesses will remain open as usual, access to businesses will be maintained and coordinated by the team onsite.