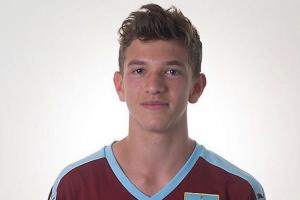 Albion's 1st XI played their third fixture in the Concorde Trophy as they made the short trip to Poynton Sports Club to play Poynton FC.
Albion took the lead after 15 minutes when a wonderful move between Jamie Green and Callum Collinson saw Collinson hit a wonderful strike with his left foot into the bottom corner, with Albion now in control, some tricky footwork from right winger Jacob Gresty saw him drive into the box where he was fouled by an opposition player with the referee pointing to the spot, up stepped Jamie Green, Green himself missed a penalty last Saturday, but showed no nerves, smashed the penalty high and to the left leaving the keeper flat footed, 2-0 Albion.
The hosts pulled a goal back after a smart counter attack left keeper Jon Moran with no chance and it looked for a moment like a big setback for the Oakmen. Only moments later however parity was restored, a wonderful pass from defence from Danny Pearson saw Connor Cooper thread a ball through to Miles Fenton who from about 30 yards curled one into the top right hand corner leaving the Poynton keeper helpless. A real early goal of the season contender resulted in halftime 3-1 Albion.
With four goals in the first half the second half didn't quite live up to expectations with a lot of the play being in the middle of the park and not much clear cut action. Albion managed to extend their lead with around 5 minutes left when Connor Thompson latched onto a through ball to finish round the Poynton keeper, 4-1 Albion.
Albion's fourth and final game in the Concorde Trophy saw the Oakmen host Stockport Georgians at Oakwood Farm, knowing a win would see them lift the Concorde Trophy.
A 5-0 emphatic victory ensued with Connor Thompson netting twice in what has been an impressive pre-season for the centre-forward scoring 6 goals in 4 games. Stefan Steadman chipped in with one and Miles Fenton added two more to his tally. This was to be Fenton's last game in the Albion Shirt, with the former Burnley FC player embarking on a trip to South Carolina, USA playing for the successful, Furman University. Everyone at Wilmslow Albion wishes Miles all the best in his new venture.
This was the Oakmen's fourth win on the trot in pre-season scoring 18 goals and conceding 5 which bodes well for the upcoming season.
Albion's league season starts Saturday 11th August, 2pm kick-off at Oakwood Farm hosting Atherton Town where supporters would be given a warm welcome.
Photo: Miles Fenton.
Match report by Thomas Fox.
Tags: