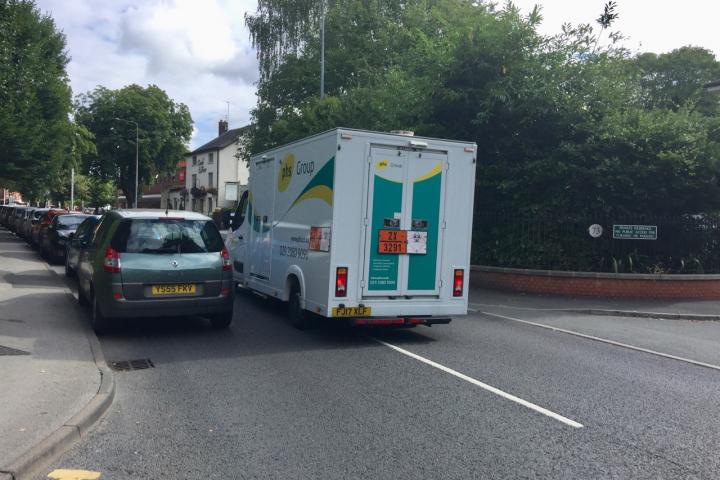 Local councillors have announced that a temporary solution to the parking problems on Alderley Road has been introduced.
Motorists who are parking in Alderley Road, from the Fulshaw Cross roundabout to Victoria Road, are being offered parking spaces at Wilmslow High School for the remainder of the summer holidays.
Cllr Rod Menlove said "We are most grateful to the High School for the temporary use of their car park as a stop gap measure and appreciate the breathing space this offers to consider other proposals. We are and have been working closely with the police and an officer will be in Alderley Road this (Friday) afternoon to talk to parkers and persuade them of the merits of using the High School car park. They will be asked to make the road safer by taking up the offer at the cost of only a £1 coin at the barrier. We are starting far later than either we or school intended but the project got bogged down in CEC legal.
He added "By the time the schools go back we intend to have developed other short-term measures for Alderley Road."
Cllr Ellie Brooks said "We know from the hundreds of residents we have spoken to, how frustrating Wilmslow's parking problems are. Local Conservative councillors have been working with the police and with departments within Cheshire East for several months now to address these problems for which we have now secured a high priority. Wilmslow is the first town to have a comprehensive review of on and off street parking, a process that has already begun and will go in to its second phase in mid September with conclusions expected this Autumn. This process will provide the evidence needed to put more permanent solutions in place, including yellow lines on Alderley Road."
Rod Menlove concluded "It is a frustration that the public sector is slow moving and local parking problems are but one area competing for scarce resources. The parking review will balance the needs of residents, businesses, shoppers, workers and commuters. Long term a new multi storey car park is needed and we will continue to press for the necessary capital. Completion is at least 2 years in the future, so we will continue to look at alternative options during the process."
In the meantime Cheshire East Council has confirmed that they will not implementing any further parking restrictions until a parking strategy for Wilmslow is published.
A spokesperson for Cheshire East Council wrote to one of our readers saying "The Council has developed a series of profiles and is currently examining evidence, key issues and opportunities for each area as part of the Local Transport Plan (LTP). A parking study for the Wilmslow area will be undertaken as part of this plan. A public consultation took place on the LTP between 1st May - 25th June 2018 and at present we are analysing the information gathered during the consultation. Further information can be found on our webpage.
"The data collection for the study will be completed this year with the town strategy being developed thereafter. Until this is published we are not implementing further parking restrictions, unless there is an overwhelming evidence-led requirement. This will be based on police collision reports and other sources of traffic data."
Tags: