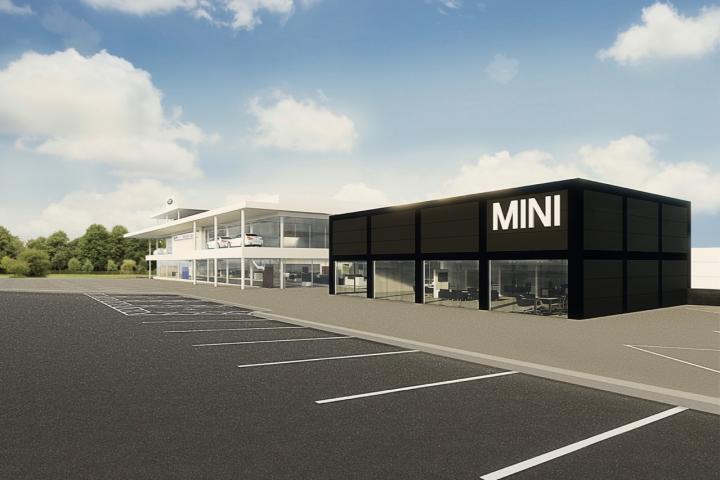 The future of 130 local jobs are now under threat after the Strategic Planning Committee refused planning permission for a new car dealership with a showroom, workshops, and offices at Coppice Way in Handforth.
Halliwell Jones were refused planning permission for a modern car showroom adjacent to Handforth Dean retail park which would have enabled them to consolidate their sales, servicing and repair activities - securing 133 existing jobs and created approximately 36 new jobs.
Speaking at the Strategic Planning Board meeting on Wednesday, 1st August, the applicant Phillip Jones urged them to approve application saying "I promised each of you I will have constructed a building which sits well in Wilmslow and which will be of support to many families, not just in my business but also in the local community where I am very heavily involved."
Mr Jones is the MD of Halliwell Jones, a North West based company of 30 years standing which now employs over 600 people across the north west.
Speaking about the planning officers recommendation for refusal, after 10 years of searching for a new site, he said "This is despite not so long ago during discussions with us stating it was of high quality and ticked all the boxes.
He continued "The recommendation today is therefore confusing, disappointing and potentially catastrophic for my business and indeed many of his employees.
"The risk to over 130 jobs at Wilmslow, many of which could be classed as heads of family jobs, they are very highly technical. So your decision today does not just affect 130 people it affects 130 families."
Mr Jones brought with him 'official documentation' sent to him from two senior directors of BMW UK which said "is not threatening to remove my Wilmslow franchise. It is in fact an absolute letter of termination."
He continued "It's a termination of my business effective from the 30th September this year. Subsequently upon my appeal it has been deferred until June 2019 subject to being resindered only if I have in place by this time concrete and approved, local authority and BMW plans for my development."