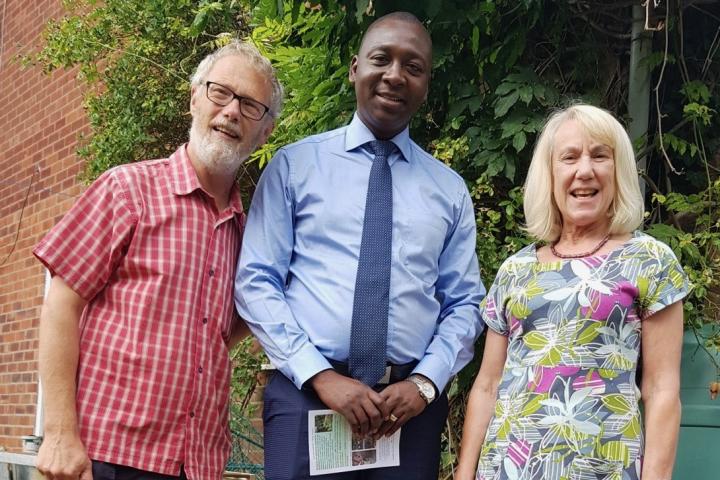 A government minister from Burkina Faso, in sub-Saharan Africa, has been visiting the town this week.
The new Minister for Energy Dr Bachir Ouedraogo has been to stay in Wilmslow, to reconnect with friends and for meetings at Manchester University.
Dr Bachir Ouedraogo completed his PhD at Manchester University with Professor Geoff Levermore from Wilmslow and Dr Frances Hill from Handforth.
Bachir was setting up an education charity using IT to get easily accessible information in to his local schools – because books get eaten by termites. Frances's son Josh Backhouse, from Wilmslow High School, gave Bachir and Burkina Faso his Raspberry Pi (a mini computer) to show a good way for making information and literature easily and cheaply available. Many of Josh's friends from Wilmslow contributed to this charity, when Josh died two years later, and now Bachir has been appointed as Minister for Energy.
During his visit to Wilmslow, Bachir also met Helen Battilana from Wilmslow Wells for Africa, a local charity that has supported the drilling of two wells in Burkina Faso.
Bachir said "I am grateful for what England gave me, and came to thank the people who made this happen. They helped me shape my career and my future."
Andrew Backhouse said "I love the way we can make friends around the world to build a better place for us all – sometimes we forget how much good we can do."
Photo: Andrew Backhouse with Bachir and Helen Battilana.