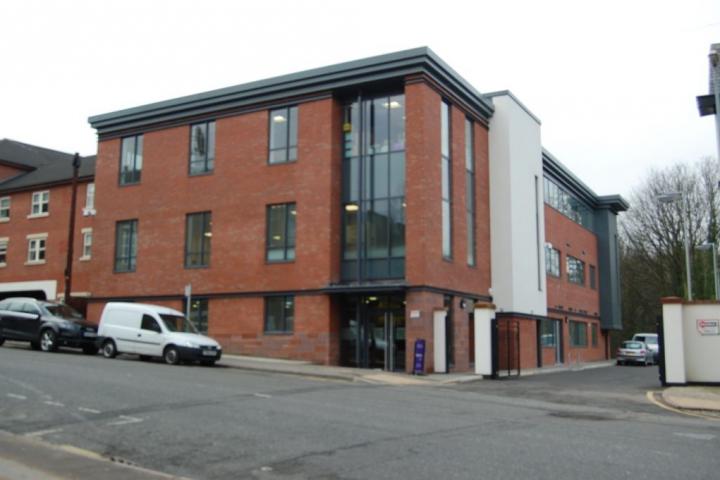 Over the coming weeks I will be exploring some challenging environmental issues we are facing at both local and national level. The concerns raised are a personal perspective, not necessarily the official policy of the Wilmslow Trust, for which I am vice-chair. But we hope it will get more people thinking about genuine sustainability policies at a local level.
The second social and environmental issue I am addressing is why, when we have a national housing shortage, we allow the building of so many speculative office developments in the Wilmslow area and town centre, when for years there has been oversupply in the south Manchester and north Cheshire area? Some of these developments have been unlet or never occupied for years. Yet why do we still go on building more of them?
Many local businesses are leaving Wilmslow because they can't afford high rents. Yet in the last year we have seen the site of the listed George and Dragon pub, by the church, developed into another office block. Plans are afoot to squeeze in another office development opposite, destroying a small piece of landscaped greenery.
Another office block has been completed next to the existing Kings Court offices and a further office development is under construction in the existing Kings Court complex. And we are blighted by rubble and the promise of another traffic generating retail park development at Stamford Lodge on what is prime agricultural land on the congested road link to the airport and M56.
The UK supplies only around 30 per cent of its overall needs as an economy from within its boundaries and ranks among the world's 20 least self-sufficient countries. At a time of rising food costs and global supply problems we need to think much more about the way we are using our prime land resources. You can't eat office blocks!
The Council says it has met its housing allocation required by government and developers were continuing to put pressure on green belt agricultural land, when there are opportunities in the Manchester urban area to develop land. So they put a cap on new residential development. The policy is being reviewed, but the planners have put no such restraint on commercial property development.
Wouldn't it be nice to see a bit of a sensible compromise? The attractive Kings Court commercial office quadrangle could had been used as an opportunity to create quality apartments in a prime central location instead. Maybe council planners and the property developer will one day see the value of converting the office space to this.
If you would like to comment on these and other local environmental issues, do get in touch via the comment box below or via the Wilmslow Trust website.
If you missed my first article last month looking at the issue of street lighting in Wilmslow click here. Next week I will be discussing road traffic calming measures, which are hardly calming!
Tags: