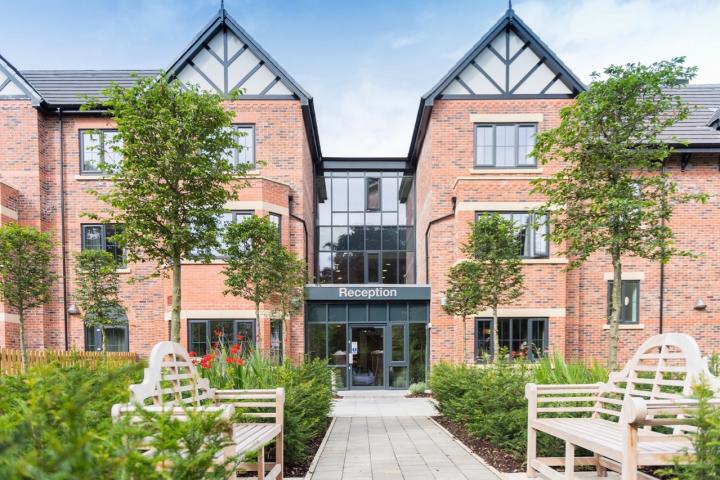 Revised plans will be submitted shortly for a care home off Handforth Road in Wilmslow.
Altrincham based New Care originally submitted a planning application in March to demolish two four bedroomed detached houses at 51 to 53 Handforth Road in Wilmslow and replace them with an 83 bedroomed three-storey care home. However, due to some objections from the local community a decision has not been forthcoming and New Care has now submitted an appeal to the planning inspectorate for non-determination.
New Care has amended the scheme to 69 beds, which sees a 17% reduction in bed provision from the original planning application for an 83 bed care home. This has led to a reduction in the footprint of the building and a re-design of the external appearance following advice from Cheshire East's planning department. The new scheme proposes a revised site entrance position as well as 26 car parking spaces, including 6 accessible spaces.
Chris McGoff, CEO at New Care, comments: "It is disappointing that our proposals for a 'new generation' care facility located in the heart of the community, which is where we believe they should be positioned, has received local objection.
"Cheshire East has a known and well reported shortage of quality beds and this is a problem that has been escalated by a "perfect storm" which will only lead to future closures in the Borough. Our elderly demand to be housed in fit for purpose accommodation that offers basic en suite facilities, promoting dignity, independence, wellbeing and person-centred care. This is exactly what our proposed Handforth Road development seeks to achieve, and it is our aim to deliver another award-winning care home that will become a true community asset."
Photo: Ashlands Manor, their care home in Sale.
Tags: