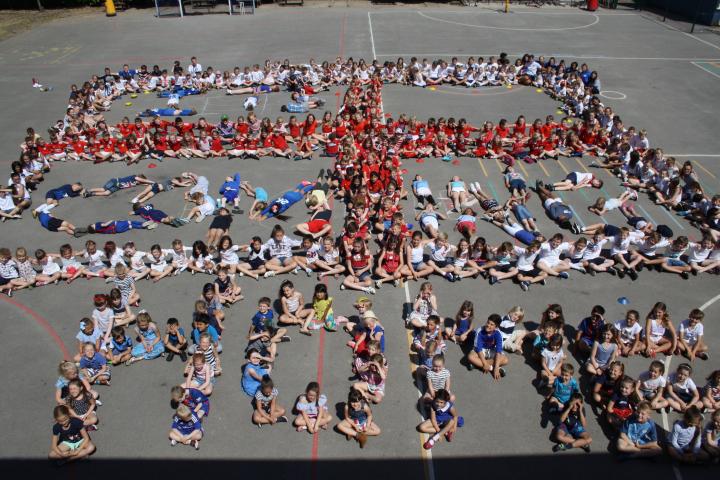 Children at Ashdene Primary came to school today in red, white and blue today to celebrate England's success so far in the World Cup and to wish them luck for their semi-final game tonight.
The whole school of over 400 children then gathered outside for the photograph to be taken.
Collette Mather, Headteacher said "Mr Hayes our deputy head was the photographer and creative genius behind the design! We wanted to do something big the children would remember for years to come as this football success is a first for all of the children at Ashdene.
"This added to the huge excitement around school for the game tonight – the children have been singing, 'Football's coming home' all week! It took some time to get everyone into position but the children were amazing and the result was worth the time spent!"
Tags: