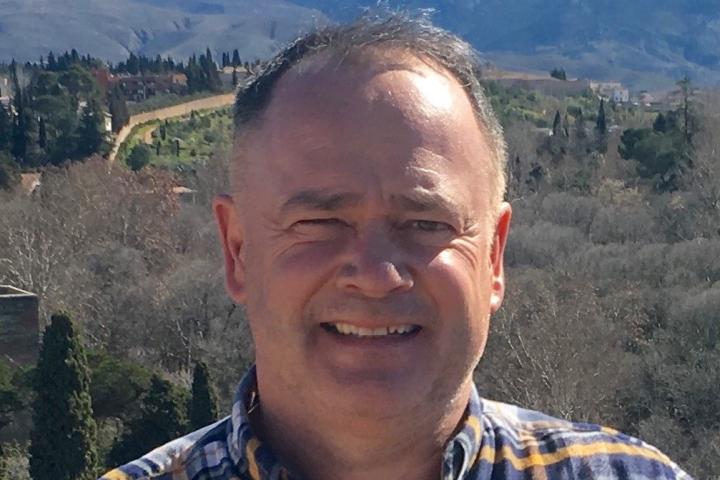 After sixteen years as Headteacher of Alderley Edge Community Primary School, and twenty-two years at the school in total, the headteacher has made the difficult decision to accept a new position.
Mr Chris Perry also organised many things for the Wilmslow community of schools, known as the Wilmslow Educational Partnership, including a music festival and more recently he had responsibility for all competitive sports competitions between the schools including the football and netball leagues.
Additionally he has been leading on the development of the Wilmslow Multi Academy Trust for the last two years, which is made up of Alderley Edge Community Primary, Lindow Primary, St Anne's, Styal, Ashdene and Wilmslow High School. Their aim is that by 2019 they will all have converted to become academies and established themselves within this Trust.
Mr Perry is heading to the United Arab Emirates where he will take up the role of a Cluster Manager Academic Advisor, starting in September.
He explained "The Cluster Manager Academic Advisors are required to develop, facilitate and encourage learning across several schools, which enables students to achieve high standards within the state education system of the UAE.
This new job presents a host of challenges for him, not least being apart from his family and friends.
Mr Perry said "When I started at AECP School in 1996 I signed up to work in a school that would afford me enough time, with the help of a wonderful and talented staff team, to develop the skills to become a senior teacher and Headteacher in the future. My three-year plan became a twenty-two year period because I fell in love with the school, the children and the community. Clearly, I have stayed much longer than intended.
As I reflect on my time at AECP School, I am delighted to be able to say that we achieved what I set out to do and so much more. It would be easy to focus on such achievements such as gaining an Outstanding rating from Ofsted in 2014 but this is not what I will remember as I think of the achievements of our school. I will recall events such as seeing the delight on a child's face when they (or another child) achieved success for the first time whether or not they had a physical, emotional, academic, mental health or other need."
He added "Reputationally, the school is exceedingly well regarded in the community and beyond. This is due to the exceptional behaviour of our children who repeatedly demonstrate their fantastic behaviour, kindness, consideration, positive attitude and determination both in and out of school. I am so proud of them all – past and present."
The school governors are now planning a recruitment programme to we find the best person to continue to take the school forward, however, due to educational HR processes, it is expected that Mr Perry's successor will not be appointed before the end of this academic year. Therefore, Mrs Walsh will be acting Headteacher with Miss Platt Acting Deputy Headteacher from September 2018."
Mr Perry continued "I would like to take this opportunity to thank everyone (past and present) - the children, staff, parents, governors and members of our community (near and far) - wholeheartedly for their continuous support, commitment and friendship throughout my time here.
"It has been an utter privilege to be the Headteacher and custodian of Alderley Edge Community Primary School."