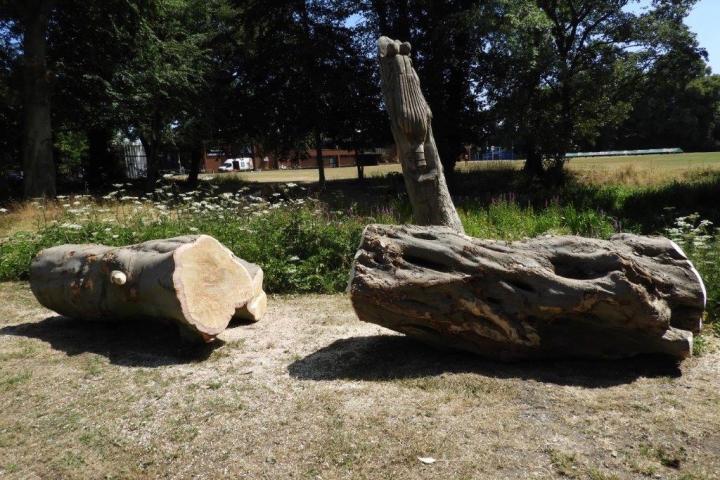 Four eco logs have been placed on two sides of the renovated pond by Wilmslow Leisure Centre. Two are hornbeam, one is beech and the fourth is sweet chestnut.
Two years ago the pond area was cleared, mainly by volunteers and then replanted in February 2017. As a result this year the pond has been brightened up with marsh marigolds, primroses and cowslips followed by flag iris and become home to a pair of moorhen.
Ruth McNulty, Chair of Wilmslow Partnership, who managed the renovation said "The four eco logs complete the last step of renovation. They are there both to attract wild-life on the one hand but also to offer entertainment for children tempted to climb or adults in need of a brief resting place."
Renovations have been completed through grant funding and by extensive use of volunteer labour.