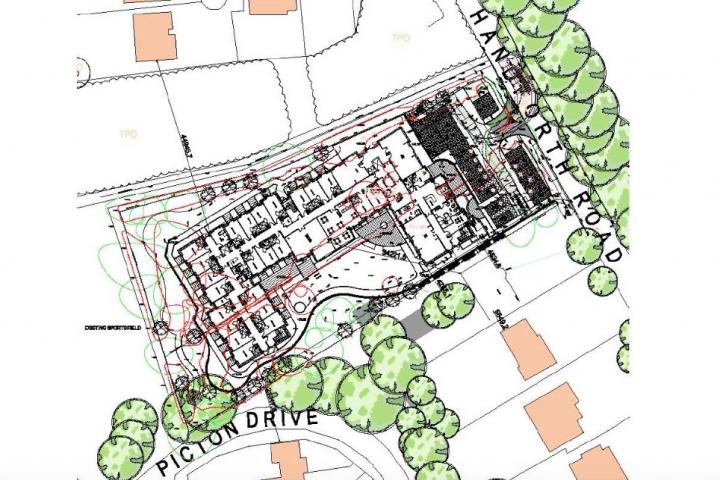 Controversial plans to build a care home on Handforth Road will now be determined by the Planning Inspectorate at appeal.
Altrincham based Newcare Project LLP applied in March to demolish two four bedroomed detached houses at 51 to 53 Handforth Road in Wilmslow and replace them with an 83 bedroomed three-storey care home. The scheme includes 24 car parking spaces and eight covered cycle parking spaces.
The planning application was originally scheduled to be considered by the planning committee in May but was then postponed until their June meeting, then the July one.
The applicants have now appealed on the grounds of 'non-determination' of the application because the local authority has not issue a decision within the time-frame.
A Cheshire East Council spokesperson said: "It is unfortunate the applicants have chosen to take this path as this could delay the determination of this application even further.
"As previously stated, the application was submitted in March and, while the council always seeks to determine applications as soon as possible, a number of factors have emerged with this particular case and additional information required by the council has led to a delay.
"It will now be up to a planning inspector to fix a date for hearing this application, which is for the demolition of two houses to be replaced with a 83-bed care home, car parking with access and landscaping."
It is proposed that the care home would employ 50 full-time and 40 part-time members of staff.
The plans can be viewed on the Cheshire East Council website by searching for planning reference 18/1025M.