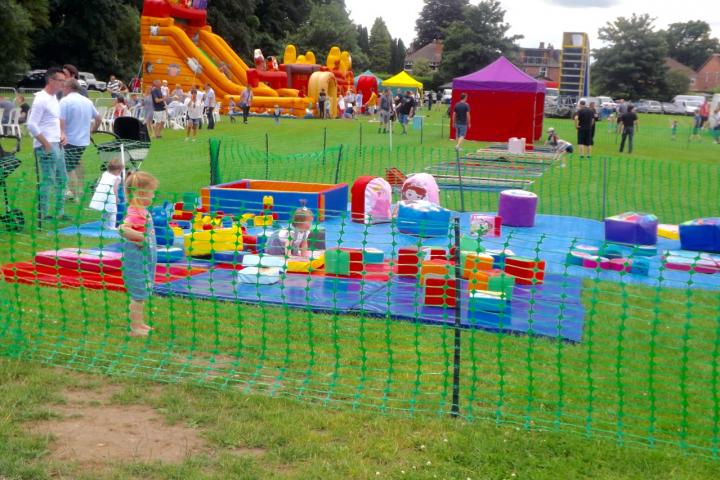 This year's Wilmslow Show is taking place from 11am to 5pm on Sunday, 8th July, at the Carnival Field and for the second year running the forecast is fantastic weather.
A packed day of activity is planned so whether you want to look at classic cars, sweet peas or just listen to the music at the bandstand, there should be something for you.
To tie in with the World Cup there will be a bit of a football theme to some of the activities this year. In the Betty and Butch Dog Arena, along with the fun dog show, which is free to enter and the Wilmslow Fly Ball team, there is also the 'Doggy World Cup', entrance to which is free. There will also be Football Zorbing for the older members of the family and football games for very young family members.
However, if you are looking for a football-free afternoon, then there is a fun fair alongside a number of games and activities that are free to play and to commemorate the 100th anniversary of the end of World War 1, the main feature in the arena will be a WW1 re-enactment group, complete with cavalry horses.
Chairman Angela McPake said "The team have worked hard to make sure there is lots to see and do, even if you are on a budget.
If you need some time out of the sun, then within the horticultural marquee there is an opportunity to see the entries into the various competitions as well as displays from a number of local horticultural groups.
Angela said "In the competitions, come and see whether you agree with the judge's decisions. As well as classes covering all manner of gardening, there are also cooking and handicraft classes. The prizes this year are being presented by Esther McVey MP for the first time."
If it is too hot to do much, you can find a bit of shade by the main arena or the bandstand and just relax whilst watching the entertainment. There will also be a bar, a number of ice cream sellers and lots of soft drink available to ensure you stay cool whilst you watch the world go by.
Angela added "Just to be on the safe side, there will be Factor 50 Sunscreen available at all the gates, should you have forgotten to bring your own or you need a top up for the children."
There is a free park and ride facility available from Broadway Meadow car park throughout the day. To avoid the queues on the gate, tickets can be pre-purchased online, where there is a discount available for family tickets.
Tags: