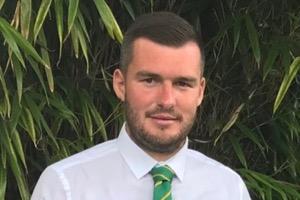 The head junior coach at Lindow Cricket Club has fought off some stiff competition from across the county to be named as Cheshire Coach of the Year.
In his role at Lindow, Ben Tyler has overseen a dramatic rise in the number of junior players, who are now regularly winning trophies, and he is well known in the area through his coaching in various local primary schools, where he helps to inspire many children to get involved in cricket.
Ben said "I'm really honoured to win the award and must also say thanks to the brilliant group of people at Lindow who work so hard to make things a success. Seeing the progression of the juniors over the last few years has been fantastic and this award just tops it all off."
Ben will be collecting his award at Edgbaston in August during the England v India test match.
Tags: