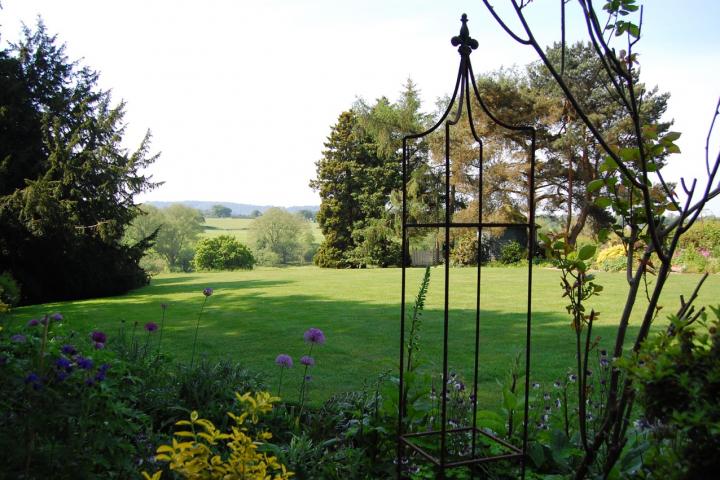 With only a week to go the lawns have been cut, shrubs trimmed, weeds weeded and tubs and pots watered ready fro the 26th annual Garden's Day.
Additionally, cakes will have been baked, homemade lunches prepared and plants ready to be sold at Wilmslow Wells major fundraiser on Saturday 30th June when 19 beautiful gardens across Wilmslow, Handforth and Alderley Edge will be open between 10.30am and 4.30pm.
Grazyna Moore said "The passion and pride really shows in both gardens large and small as well as this year's new addition of 30 allotments on Chorley Hall Lane, along with the most amazing organic garden of Peter Woollam's in Alderley Edge - with over 250 edible plants! As more and more people are becoming more conscious about their food sources and growth in the interest of sustainability, the allotments are an important addition to this year's list of gardens."
She added "Last year was a record year, raising £15,000 on the day, a testimony to the huge numbers of people both enjoying the day and indeed supporting such a worthwhile charity."
Run by volunteers the aim of Wilmslow Wells is to improve life in drought-stricken areas of Africa, by providing wells, pumps, dams and water collection equipment. Established in the 1980's it has raised over a £1million. with 99% of everything raised going directly to the projects.
Tickets priced £12, for access to all the gardens, will be available on the day at any garden, a list of which can be found on the Wilmslow Wells website or at St John's Church Hall where lunches will be served.
Alternatively they can be bought in advance for £10 from: Chelsea Flowers on Chapel Lane, The Potting Shed in Alderley Edge or from Shan (01625 520193) or David (01625 5286640.
Tags: