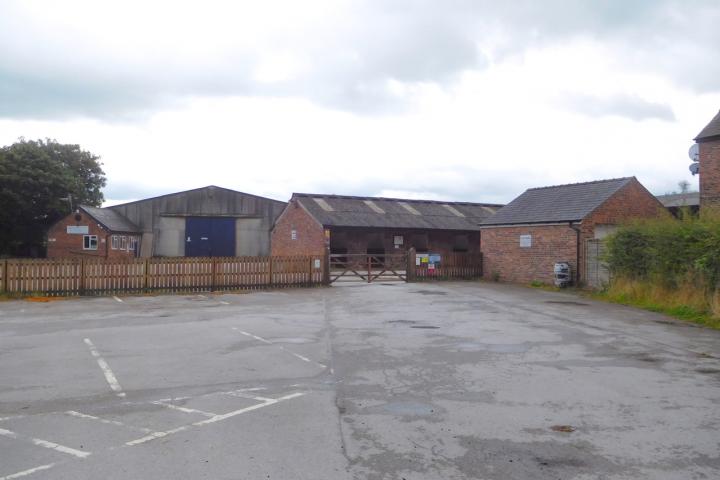 An appeal over Cheshire East Council's refusal to grant planning permission for a church meeting hall has been adjourned for the second time due to another administrative error.
An appeal hearing for Mobberley Developments Limited in relation to their plans to demolish a former riding school located in the Green Belt in Mobberley and replace it with a church meeting hall was scheduled to take place today (Tuesday, 12th June).
However, due to the Council's failing to notify everyone about the hearing for the second time it has been adjourned again.
A Cheshire East Council spokesperson said: "There have been a large number of representations received regarding this planning application. Unfortunately, not all those individuals and organisations who required to be informed of the appeal were notified and this has necessitated a further postponement to the appeal hearing.
"Civicance, the council's planning support company, has accepted responsibility for the administrative error and officers are now working with them to establish what practices need to be put in place to avoid this issue in the future.
"We can only apologise to all those concerned for the inconvenience this may have caused and we are in discussions with the applicants, local residents, parish and town councils to explain why this delay has occurred."
The appeal was initially scheduled to take place on March 27th but due to the Council's failure to notify local parish and town council's about the hearing it was adjourned by the Inspector until June 12th.
Mobberley Development Limited has appealed against the decision of the Council's Northern Planning Committee at its meeting in February 2017 to refuse permission for the demolition of existing buildings on site and the erection of a church meeting hall with associated access, parking and landscaping and infrastructure at the former Mobberley Riding School site.
The plans were refused on the grounds that the proposal is inappropriate development within the Green Belt; is unsustainable and would require reliance on the private car and, by virtue of the parking areas and access proposed, will have a detrimental impact on the visual amenity and character of the rural area.
The appeal documentation states "It is clear that there are no reasonable grounds to justify refusal of the application on any of the three reasons for refusal. The scheme does not constitute inappropriate development in the Green Belt; it constitutes sustainable development; and it will have no detrimental impact on the visual amenity and character of the rural area.
"Furthermore it is important to note that no objections were raised by any of the statutory consultees during the application process and the proposal makes effective use of land by reusing land that has been previously developed."
The appeal hearing is now likely to be held in the autumn.