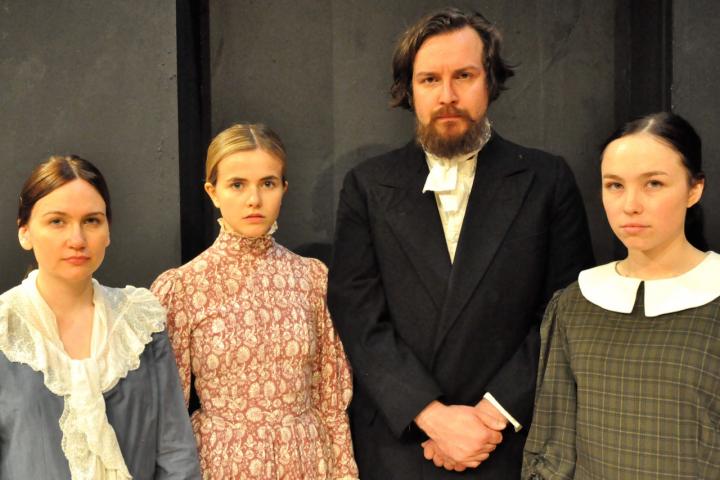 Wilmslow Green Room will end their season with Blake Morrison's We are Three Sisters, a play which not only pays homage to Chekov's Three Sisters but also gives us a window into what the lives of the Brontë family would have been like back in the first half of the 1800s.
Hilary Pinnock commented "Against the backdrop of a windswept northern village, three remarkable young women live their lives brightly. Haworth in the 1840s. A gloomy parsonage where there are neither curtains nor comforts. The three sisters - Charlotte, Anne and Emily Brontë - light up their world with outspoken wit, aspirations, dreams and ideas. And throughout their confined lives intensely lived... they write.
"With a touch of poetic licence, Blake Morrison shows us the overwhelming humanity, charged emotions and brooding unease which characterise the Brontë household – and that of Chekhov's Three Sisters."
The play runs at the Wilmslow Green Room theatre from Saturday June 23rd to Saturday June 30th. Tickets are available to book online at http://wgrsoc.org.uk.
It is also being performed at Quarry Bank on Friday 6th and Saturday 7th July. To book tickets for those evenings, call 01625 527468.
Photo: (l-r) Jennifer Brooks, Izzie Greensmith, Ted Walker and Melanie Beswick.
Tags: