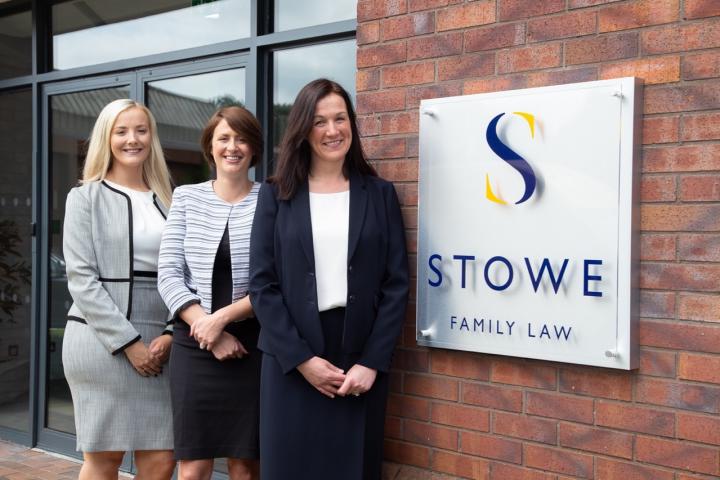 Promotional Feature
Stowe Family Law is relocating its Wilmslow office as the business grows and a new solicitor joins the team.
The new office in Ladyfield House is located just 50m from Wilmslow rail station and has the benefit of five client car parking spaces.
The office will continue to be headed by Managing Partner Lesley Smythe. Client focused, Lesley and her team have a wealth of experience in helping people navigate the process of divorce with support and reassurance whatever the challenges of the case. Personally, Lesley is an expert in high net worth cases involving trusts, business and pensions.
Lesley Smythe, Managing Partner of the new office said: "It's a really exciting time for Stowe Family Law in Wilmslow. Our increasing number of clients and a new solicitor, Olivia Barry who joins us today means that we need to relocate to a larger office. We also have the benefit of client car parking, a rarity in Wilmslow town centre.
Stowe Family Law CEO Charles Hartwell said: "We are excited to start a new chapter for the Wilmslow Stowe Family Law office. We have had a presence in the town since 2013 and feel very much part of the business community.
We now have more than 50 specialist family lawyers working for us across 15 offices in England and Wales, building on our position as the country's largest dedicated specialist family law firm."
Mr Hartwell added: "The team at Wilmslow were selected not just for their extensive legal knowledge but for their ability to understand and support clients in what can be a very difficult journey. "
James Nicholson from Orbit Developments said they were delighted to find Lesley and her team the right office space. "We have certainly met their needs on quality, parking and proximity to the station and we wish them every success with their exciting growth plans."
Photo: (left to right): Olivia Barry, Solicitor, Jennifer Reddy, Senior Solicitor and Lesley Smythe, Managing Partner of Stowe Family Law in Wilmslow.
Tags: