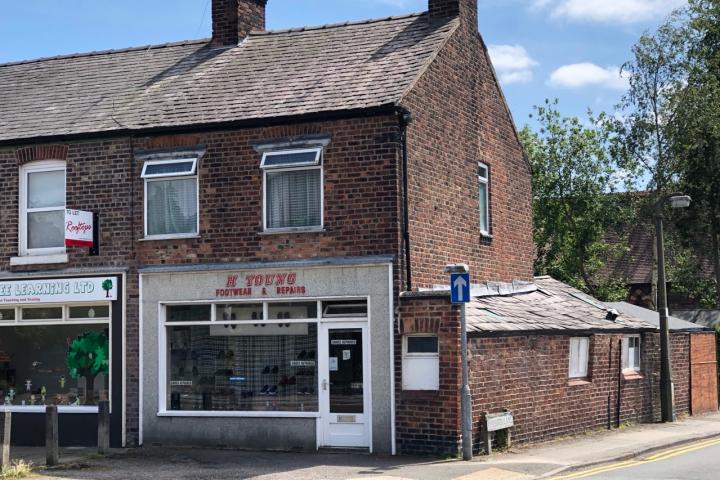 Plans have been submitted to create 2 two-bedroom flats with a parking space each at 43 Chapel Lane.
The proposal is to convert a retail shop, workshop and accommodation with three bedrooms into apartments on the corner of Chapel Lane and Nursery Lane.
The end of terrace will be extended to the rear with a two storey extension replacing the workshop and the current front of shop parking will become a landscaped garden. Access to the flats and parking will be off Nursery Lane.
The plans can be viewed on the Cheshire East Council website by searching for planning reference 18/2598M. The last date for submitting comments is 28th June and a decision is expected by 20th July.
Tags: