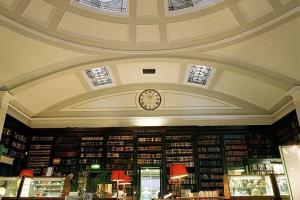 Two talented writers from Wilmslow High School have been awarded prizes in The Portico Library Sadie Massey Awards for Young Writers, 2017/2018.
Year 10 students, Renee Resina and Lucy Walmsley submitted entries into the prestigious competition in March, writing short stories set in or inspired by North West region.
Lucy Walmsley's story has been selected as one of the three overall winners of the Writing Awards whilst Renee Resina's story was chosen for Special Commendation.
Ms Katie Baldwin said "The Portico Library in central Manchester received over 600 entries this year making their success a fantastic achievement."
Renee, Lucy and their guests will be invited to the celebration event on Friday 28th June in The Portico Library where there will be readings from selected winners, a performance from local author and story teller, Pete Kalu, and the opportunity to meet the judges and take photographs. Renee and Lucy will also be presented with their prizes, which include a certificate and a copy of Time Travellers and the Crystal Dome, a book of stories centred around the Portico Library.
In addition, Lucy's winning story will be printed and published in the latest edition of this book.
Tags: