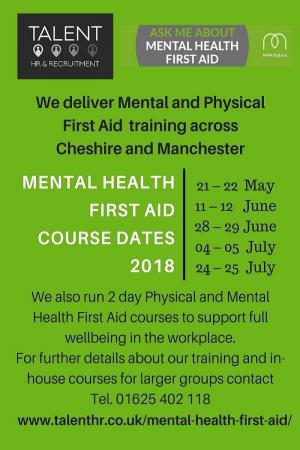 Promotional Feature
It's Mental Health week this week (14th – 20th May), and the theme this year is Coping With Stress. It is without doubt one of the key contributors to the rise in mental ill health and with that in mind, we cannot underestimate the impact that stress has on our lives.
Far too often in the busy, constantly connected world that we live in, stress becomes the norm and is our default response to everything from waiting a few more seconds more than we want to for a morning coffee, to dealing with something more major such as a relationship breakdown.
This week focuses on stress and throughout the country you will no doubt see increased coverage and promotion of not only what stress is but how you may be able to prevent, cope and identify stress in yourself and others.
By preventing, or coping positively with, the impact of stress our physical and mental wellbeing may be protected. Rather than triggering our stress responses daily or hourly, and stimulating the negative chemical reactions that sit within that, our aim must be to identify those occasions that really are worthy of a flood of cortisol and other hormones into our already busy bodies.
So what can you do? Talking, exercise, time management and taking time for you daily are all some ideas, but there are many ways. Most importantly, they need to be actions that you can actually put into practice. A good mood diary or meditation works for some, exercise and a healthy lifestyle may be enough for others. For more formal training, or if you are not sure where to start, Talent HR have a wealth of training solutions that may be delivered directly within local businesses. They also run monthly open courses.
Talent have now trained over 40 companies in how to identify mental health concerns, conditions and provide signposting and support to those who may need support; both in the work place and in day to day life.
In recognition of mental Health Week, they are offering local businesses the opportunity to attend one of their courses for £250 (list price £300) per person for a 2 day course, or £100 for the half day awareness course. They are also, as from June, running a Physical and Mental Health in the Workplace 2 day course that supports total workplace wellbeing.
If you are interested in learning more about how to prevent, manage and reduce stress call Katie at Talent on 01625 402118, or book onto one of their courses listed on their website.
Tags: