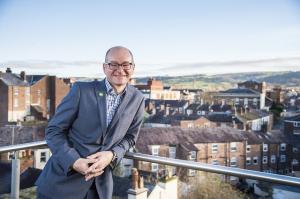 Peaks & Plains Housing Trust has unveiled its five-year plan which will see a total of £30million invested across both Cheshire East and High Peak.
The Trust has pledged to build 750 homes for affordable and private rent and sale by 2023 and deliver regeneration plans for areas like Macclesfield.
Tim Pinder, CEO of Peaks & Plains Housing Trust, said: "Over the next five years we will continue to be a great landlord and deliver first class services to new and existing customers.
"We want to create homes in neighbourhoods that are sustainable, vibrant, well connected and thoughtfully designed, including regions like Cheshire.
"Innovation will be key to ensuring we do this over the next five years. So, we want to move away from a one-size-fits-all approach and use technology to enable us to better understand customers' individual needs. We'll be working in partnership with experts across all we do to ensure we create great places to live and deliver first rate services."
Photo: Tim Pinder, CEO of Peaks & Plains Housing Trust.
Tags: