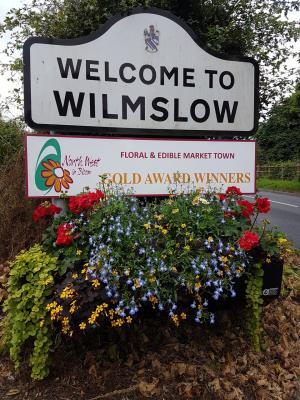 The campaign to achieve 'Plastic Free' status for Wilmslow is making progress.
Initially this has involved talking to businesses and community groups, but individuals have also got involved and are offering the steering group a constant stream of ideas about just how Wilmslow residents can reduce their own use of plastics.
Among the most popular initiatives are the refusal of plastic straws, the use of a personal 'Keep Cup' at local coffee shops and refilling plastic water bottles rather than buying new.
Other suggestions include moving from liquid soap in plastic dispensers to bars of soap, having your milk delivered in glass bottles or for parents of babies and young children to try pre-formed washable terry nappies.
Or, because most cleaning products are supplied in plastic, residents are encouraged to experiment with vinegar and water for cleaning windows and microwaves and using baking soda as a scouring agent.
Ruth McNulty, Chair of the steering group, said "We have a stall at next weekend's Artisan Market in Wilmslow. Please come and talk to us about what you are doing or take one of our fliers listing initiative you could take to help drive this project forward. Counter intuitively, we are also collecting 2 litre plastic bottles for the In Bloom team to build a greenhouse. There are collection points in Bank Square and outside Sainsbury."
Tags: