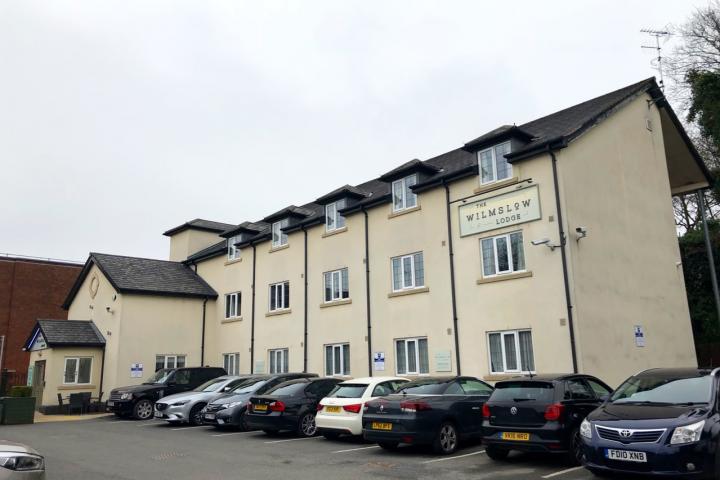 A hotel located in the town centre has applied for planning permission for an extension to provide additional bedrooms.
The Wilmslow Lodge, which is located behind the Coach & Four public house on Alderley Road, is proposing to build a three storey extension to the existing hotel building.
The lodge currently provides 36 bedrooms over three floors and 44 car parking spaces for both the lodge and pub.
An initial review of the site suggested that an additional 20 bedrooms could be added to the rear of the lodge without impacting on the neighbouring houses and the area adjacent to the lodge could be used to create additional car parking spaces.
However, following a pre-application site meeting and the response regarding the initial design, the architects liaised with the client and the tree consultant to create a revised extension that would have less impact on the woodland to the rear.
A proposed new wing of 17 rooms was therefore developed over three floors with a new fire escape staircase which would be joined to the existing lodge by an enclosed flat roof link corridor.
The plans can be viewed on the Cheshire East Council website by searching for planning reference 18/1509M . The last date for submitting comments is 24th April and a decision is expected by 22nd May.