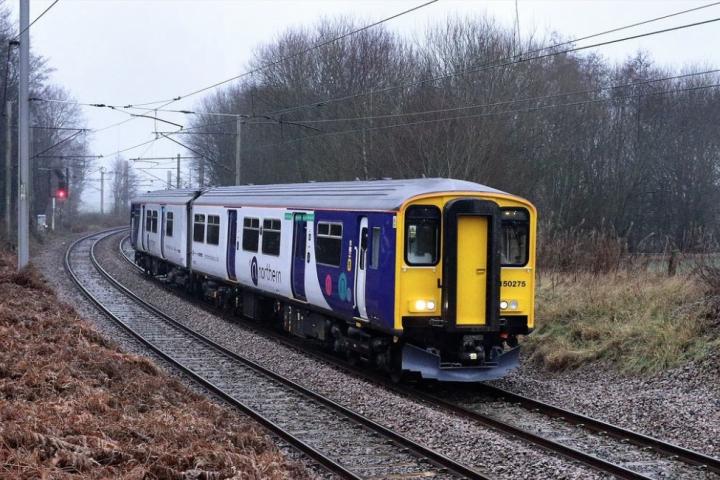 Train operator Northern is introduce penalty fares for customers who fail to buy their ticket before they board the train.
By the end of May, customers travelling without a ticket on a Northern train on a number of select routes, including from Manchester to Wilmslow, could face a penalty fare of £20.
If a passenger gets on a train without a ticket or Promise to Pay notice, which must be obtained from a ticket vending machine if customers do not have the facility to pay by card, they may be liable to pay a penalty fare.
The penalty will be either £20 or twice the full single fare from the station where they got on the train to the next station at which the train stops - depending on which is the greatest amount. If the passenger wants to travel beyond the next station they must also pay the relevant fare from that station to their final destination.
Northern says the penalty fares system is the latest phase of its campaign to encourage all customers to buy their travel before they board the train.
Liam Sumpter, Regional Director for Northern, said: "The penalty fares are a natural extension of the Buy Before You Board Campaign we launched in 2016 and follow a successful trial in Yorkshire earlier this year.
"Sadly there is still a minority who believe they have a right to travel without buying a ticket. Their actions reduce the overall income of the rail industry and, as a result, reduces the money available to invest in further improvements to the railway.
"Everyone who travels by train should have a valid ticket or pass. Or must be able to demonstrate they have made every effort to buy a ticket before they boarded.
"If they are unable to do either of these then, from the end of May, our authorised collectors will be on hand at stations along the routes to either issue £20 fines or ask customers to pay double the cost of a single ticket to their destination, whichever is higher."
The routes which will see penalty fares introduced are:
· Manchester Victoria to York
· Manchester (all stations) to Liverpool via Newton le Willows/Warrington Central
· Manchester (all stations) to Wilmslow via Manchester Airport
As part of Northern's ongoing modernisation of the rail network, new ticket machines have been introduced to give customers more choice and greater ease when buying their tickets.
Liam added: "We have invested in new state-of-the-art ticket machines across our network to help customers purchase tickets. These machines offer a full range of fares – including discounts.
"With online and mobile ticketing, as well as ticket offices at our staffed stations, there is really no reason for anyone to board a train without a valid ticket.
"For customers who want to pay by cash, our ticket machines will issue Promise to Pay notices which can be exchanged (along with a cash payment) for a ticket when on board the service or at the next available ticket office."
Tags: